Well Marked. Well Documented.
SCHREINER PROTECH
Well Marked. Well Documented.
From raw material to the finished vehicle: All components in the automotive manufacturing process must be recorded and all installed parts are marked to ensure this. RFID solutions from Schreiner ProTech enable fully automatic component data acquisition.
Barcodes are frequently used to document component information of relevance for the manufacturing process, but reading them is difficult. Components such as airbags are often installed in places that are hard to access by handheld readers or camera reading stations. With RFID technology, component information can be read automatically. Antennas installed at the assembly line automatically read and document the information pertaining to a component—for instance, which airbag has been installed—as it travels between the stations.
Traceability of components
in the manufacturing process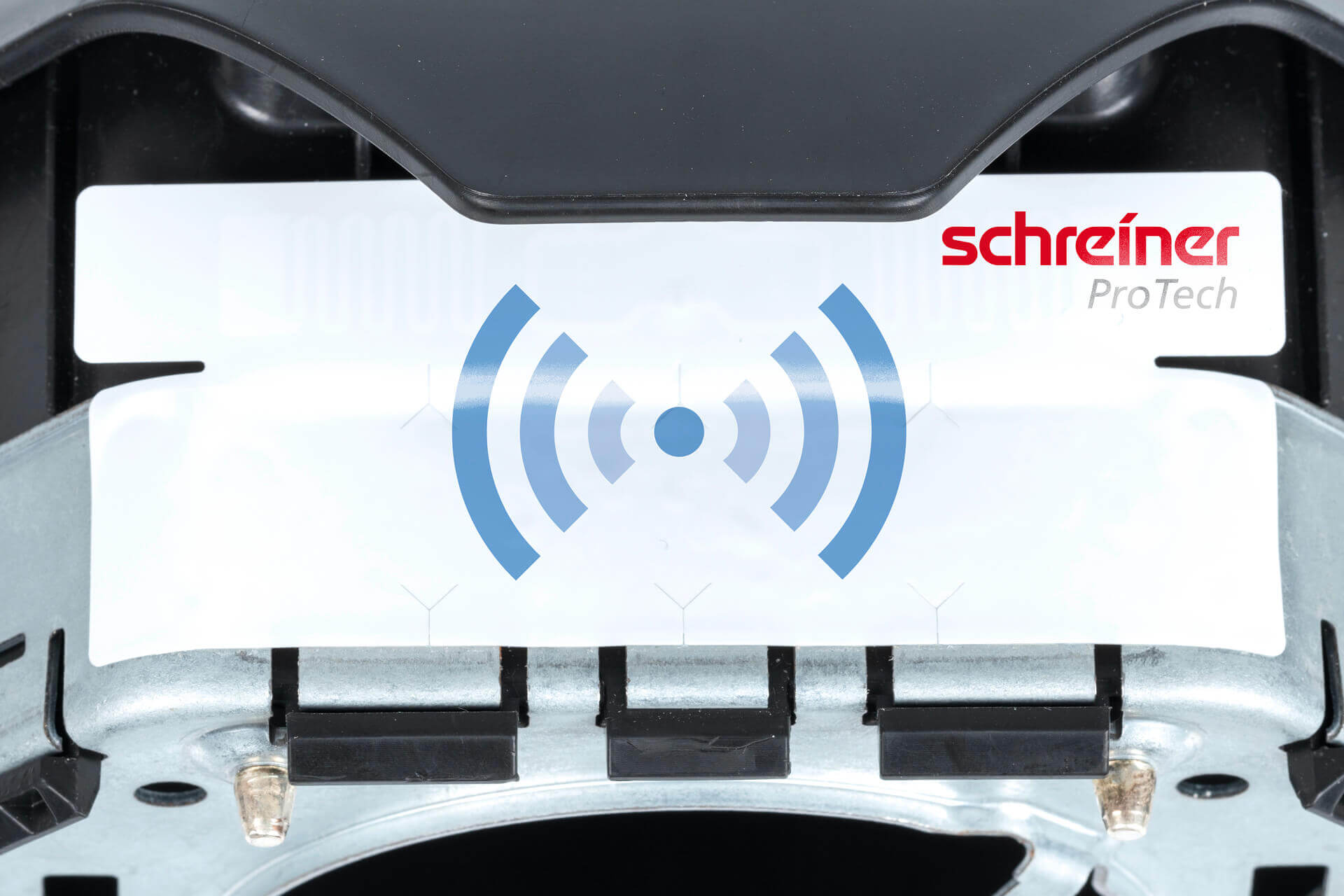 Autoliv now equips driver airbags for VW with RFID labels. Besides serving as component markings, the labels have to certify the part's authenticity. This is achieved by a label that cannot be peeled off without destruction and reapplied to another airbag, which is then falsely put on the market as an original. A label version from Schreiner ProTech's ((rfid))-Poly-Track product family meets both requirements: It enables reliable marking and RFID-based data acquisition, and self-destructs in a peeloff attempt. The project posed a special challenge due to the specified design requiring the development of a custom solution that would also ensure readability of the label in spite of the airbag's metallic substrate.
"As a long-standing supply partner for Autoliv Schreiner ProTech is intimately familiar with our requirements regarding substrates and materials as well as authenticity, low flammability and certification," says Niels Klan, Project Engineering Leader at Autoliv. "The utilization of a standard solution was not feasible for this project, so Schreiner ProTech with its customized solutions and its expertise is our ideal partner."