Two-in-One: Translucent Color Laser Film
SCHREINER PROTECH
Two-in-One:
Translucent Color Laser Film
Human skin, wax and leaves: At first glance, there's no apparent connection between them. However, contact with a light source shows what they have in common: they're translucent. Translucence refers to the partial light permeability of an object and is a characteristic that can frequently be found in sectors like household appliances, mobility and consumer electronics using backlit displays with symbols or text. Schreiner ProTech offers an integrated film-based solution for such displays: the FINAT award-winning translucent Color Laser Film, a flexible alternative to pre-printed design films. It rolls the functions of marking and bonding into one flexible, efficient, innovative and customizable product.
A translucent layer is required to ensure the desired light permeability. The label from Schreiner ProTech combines the advantages of the proven Color Laser Film (CLF) with the characteristic of translucency. It enables customized backlighting to be achieved in a wide variety of versions and simultaneously serves as a means of bonding the display glass and the device. Late-stage customization is a key benefit of this film solution. In this context, it refers to the flexibility of performing customized, version-specific marking even at the customer's site. The inscription can also be performed through the display glass, which reduces both the number of display versions and required inventory levels. Moreover, the product is resistant against cleaning agents. Another difference between the previously existing and the translucent CLF is that the latter is an adhesive and an inscribable film rolled into one.
During the development of the product, Schreiner Group's developers benefited from their extensive technical know-how and years of experience in adhesion technology. Besides serving as a means of bonding to the device, the CLF equalizes height differences. The extremely durable adhesive features a special composition that does not impair the film's translucence. On request, the composition and thickness of the translucent CLF can be selected so that the film can replace the display.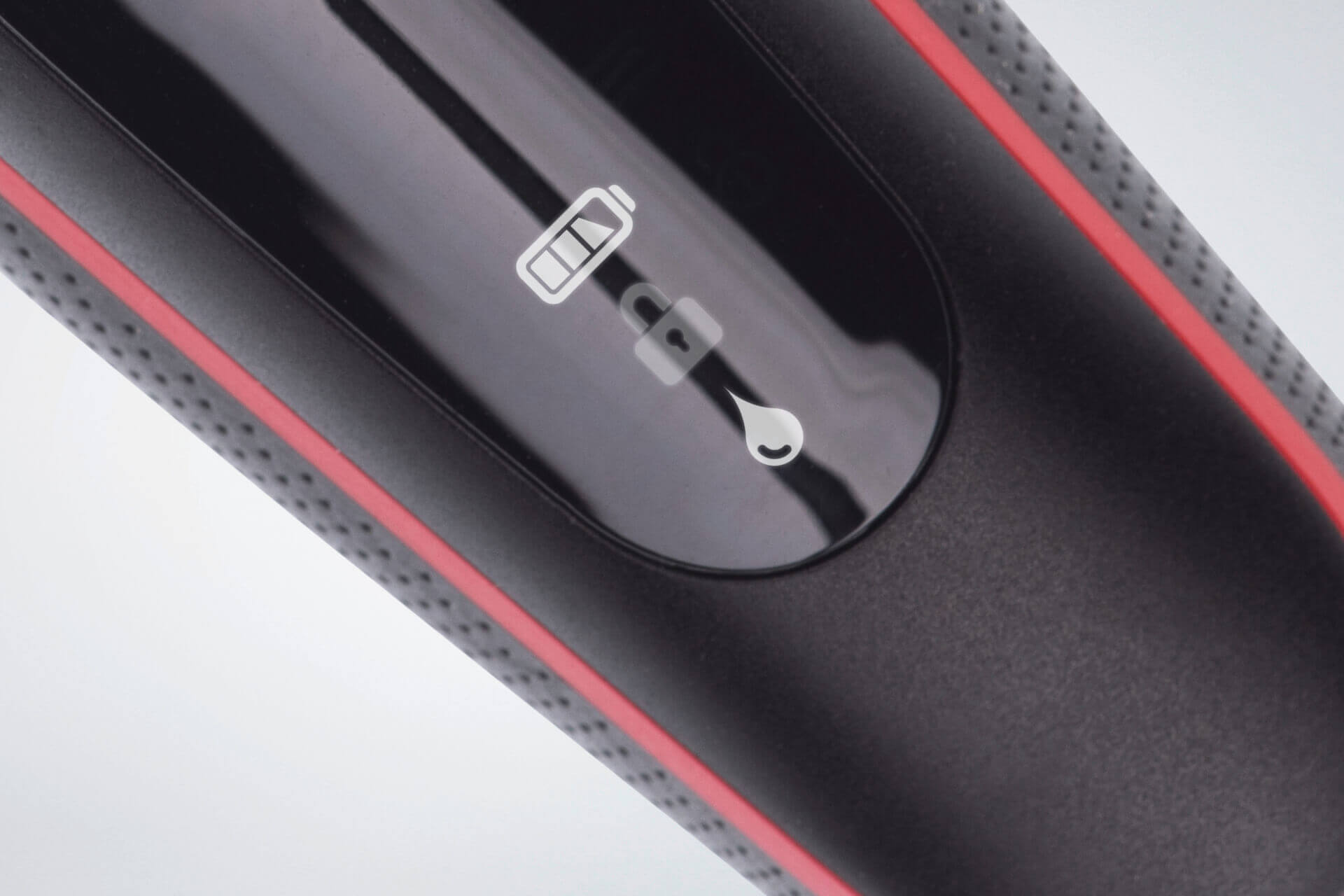 Color Laser Film (CLF)
CLF is a marking solution that is characterized by its high stability. It's used for creating self-adhesive labels and nameplate sets for application to a wide variety of equipment. The contactless marking process produces zero emissions.