Specialty Combo for Clinical Trials: Pharma-Tac + Booklet-Label
SCHREINER MEDIPHARM
Specialty Combo for Clinical Trials: Pharma-Tac + Booklet-Label
Clinical research frequently involves drug delivery by intravenous infusions, be it for the development of blood plasma therapies, such as those currently used to treat Covid patients, or new cancer drugs. Conducting clinical trials on an international scale requires marking solutions with multilingual product descriptions for infusion bottles. By combining the "Pharma-Tac" hanger label and a Booklet-Label, Schreiner MediPharm's Clinical Trial Supply (CTS) Team developed a perfect solution for this purpose.
The multifunctional Pharma-Tac Plus label with an integrated booklet combines Pharma-Tac's strong hanger with a multipage paper booklet offering ample space for multilingual product information. The hanger is an integral component of the label and ready for use after simply separating it from the label construction and folding it over so that the infusion bottle can be suspended from it. The Booklet-Label is firmly connected to the base label and can be opened and closed again by means of a tab. The hanger label and booklet combination can be adapted to various vial and bottle sizes and the number of booklet pages is customizable to suit the respective requirement.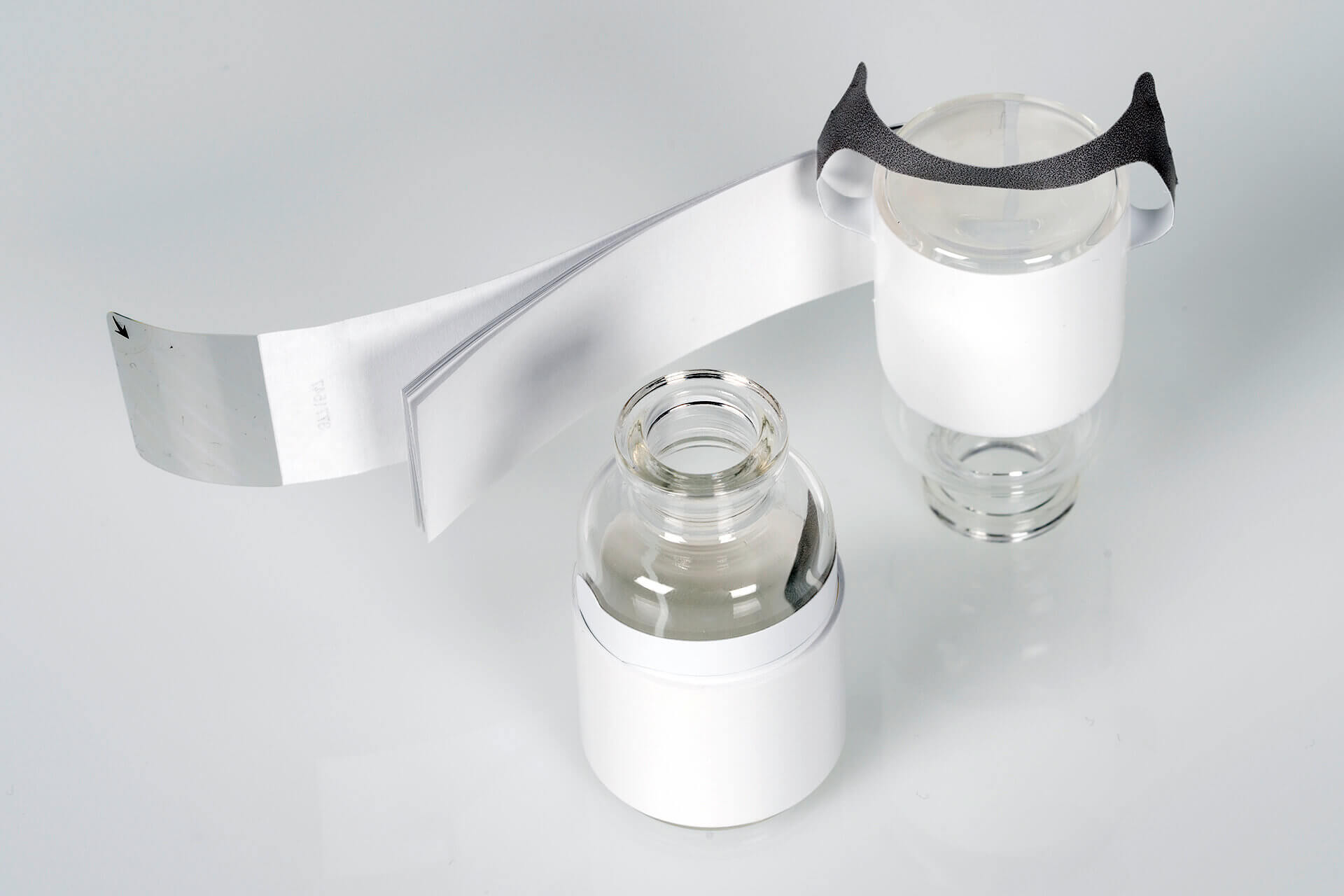 The specialty label enables efficient and convenient use of infusion bottles
This product solution provides research-based pharmaceutical companies and CROs (Contract Research Organizations) with an intelligent label offering them the requisite flexibility and reliability for international clinical trials. Healthcare professionals benefit from a convenient and efficient solution enabling fast and safe administration of infusions while providing all the relevant information in several languages.