Smart Returnable IOT Transport Items Optimize Processes
SCHREINER PRINTRUST
Smart Returnable IOT Transport Items Optimize Processes
Returnable transport items (RTIs) are used in practically all areas of industry including manufacturing as well as retail and wholesale distribution and the service sector. Volumes are steadily increasing especially in logistics settings. RECALO GmbH based in Laatzen (Germany) offers services in the field of RTI and asset management plus extensive logistics services for companies in a wide variety of sectors such as the food, consumer goods and pharmaceutical industries.
RTIs have to be adapted to suiting both the requirements of daily operations and efficient volume-related logistics. Because all the returnable transport items available on the market in recent years were technologically obsolete and outdated in terms of their functional features, Recalo decided to develop RTIs combining excellent handling and optimal logistic and hygienic qualities. The project has produced two industrial RTIs that Recalo began to offer a year ago.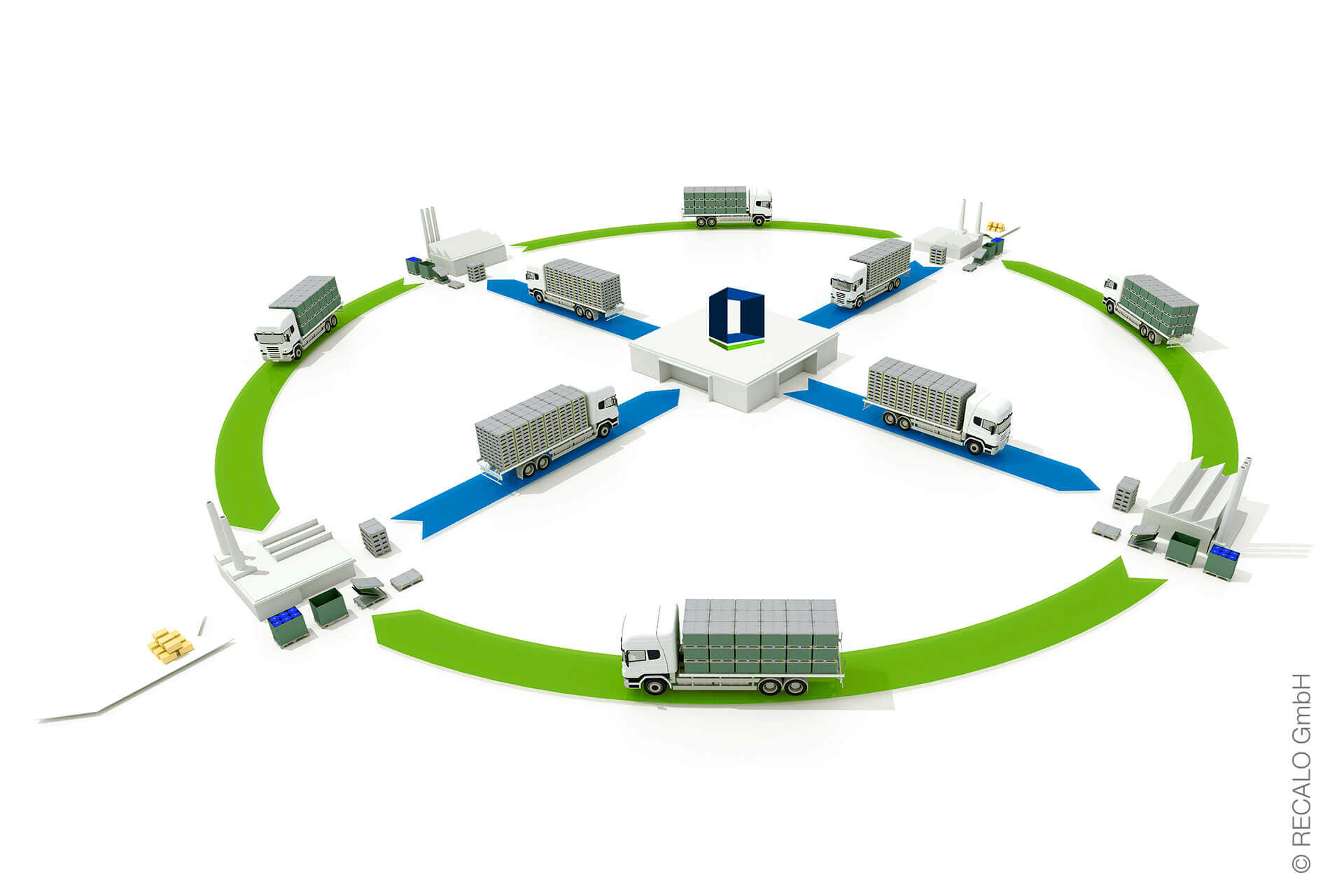 Benefit of RFID Complementing Barcodes
Clear, reliable and permanent markings ensure optimal data readability of every RTI. The data storage media on the containers include a standardized long-range UHF-RFID chip, a printed barcode, plus a printed human-readable base number so that the same content can be captured with diverse reading equipment not only optically, in other words by conventional barcode readers, but also by means of modern RFID technology. The label is very robust and even wash- and weather-resistant.
Platform for Asset and RTI Management
A holistic service concept in the field of RTI logistics requires a large number of modules. Beyond the aspect of quality per se, it's important to design all customer-related processes for maximum simplicity. All intermediate steps, from ordering to billing, must be transparently documented and correctly accounted for. Recalo ensures this with its proprietary platform for asset and RTI management.
Recalo selected Schreiner PrinTrust as an experienced partner in the field of RFID technology when the project was launched. RFID storage media provide every single container with a unique ID that can be read as needed anywhere in the world and communicated in real time. Going forward, Recalo is planning to equip its returnable transport items also with sensors. Additional information such as current location, temperature, vibrations and moisture during transportation and at the warehouse are relevant data providing customers and Recalo with major added value.