Safe Security: BPA-Free Thermochromic Inks
SCHREINER PROSECURE
Safe Security:
BPA-Free Thermochromic Inks
Black, blue or transparent? That's often hard to tell with thermochromic inks because the perception of color changes under the direct influence of heat or cold. These inks are frequently used as a security feature on labels to detect faked products as a result of the change in color. The inks typically contain bisphenol A, a chemical that's harmful to human health and the environment. Schreiner ProSecure has now qualified reversible, BPA-free thermochromic inks for security labels and therefore made the equally inconspicuous and definitive authenticity feature a safe choice for current and future use.
BPA is an industrial chemical that has been in use since the 1960s and is frequently found in everyday plastic products such as packaging, drinking bottles, food boxes, steel food cans (interior coating) and toys. Six million metric tons of BPA are produced per year, according to Friends of the Earth Germany (BUND). Due to its hazardous properties, the EU restricted its use several years ago.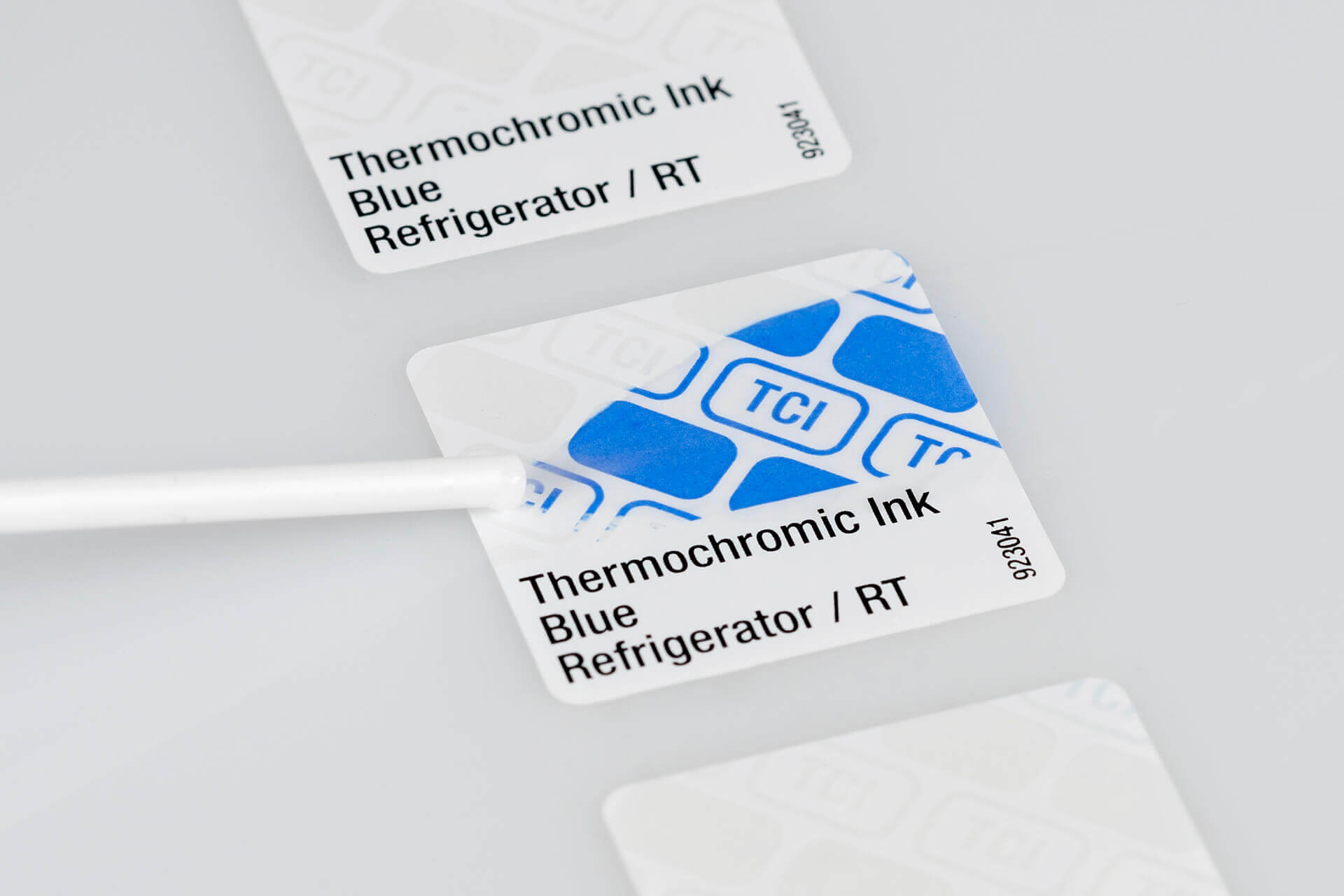 The production of thermochromic inks without BPA is difficult. While many manufacturers have stopped producing thermochromic inks altogether, others are using alternatives that are often equally harmful. In collaboration with an ink manufacturer, Schreiner ProSecure has run extensive qualification tests of BPA-free thermochromic inks with identical functionality as BPA-containing inks for reliable authentication. The thermally induced color change occurs in a pigment-specific range (= the range in which the change between the two colors takes place). As a result, text or other elements can be concealed underneath solid areas and rendered readable only when reaching a specific range. Conversely, it's possible to print near-transparent information that appears in color only below the defined range. Initial customer projects using the new BPA-free security inks have successfully been implemented.
Printing of a thermochromic ink can be demonstrated by various means depending on the range of the color change. The simplest way to accomplish this is by rubbing the area with a finger to warm it or to apply a cold spray to cool it. Labels with thermochromic inks can be created in a wide variety of color hues and shifting ranges. They're a visually attractive characteristic and can be combined with additional security features such as color shifting inks. Their uses are wide and varied, ranging from pharmaceutical packaging to component nameplates to quality seals and logistics labels.