Premiere for Primera: Partnership with Schreiner ProTech
SCHREINER PROTECH
Premiere for Primera:
Partnership with Schreiner ProTech
High-quality, durable, and scratch-resistant: Schreiner ProTech's Color Laser Film (CLF) is a proven and well-established product in the market. The laser-markable film impresses with numerous advantages and special properties, including high durability and emission-free marking. Primera, a manufacturer of specialty printing equipment, is now taking advantage of these benefits. Primera now offers Schreiner ProTech's Color Laser Film together with its new laser marking system.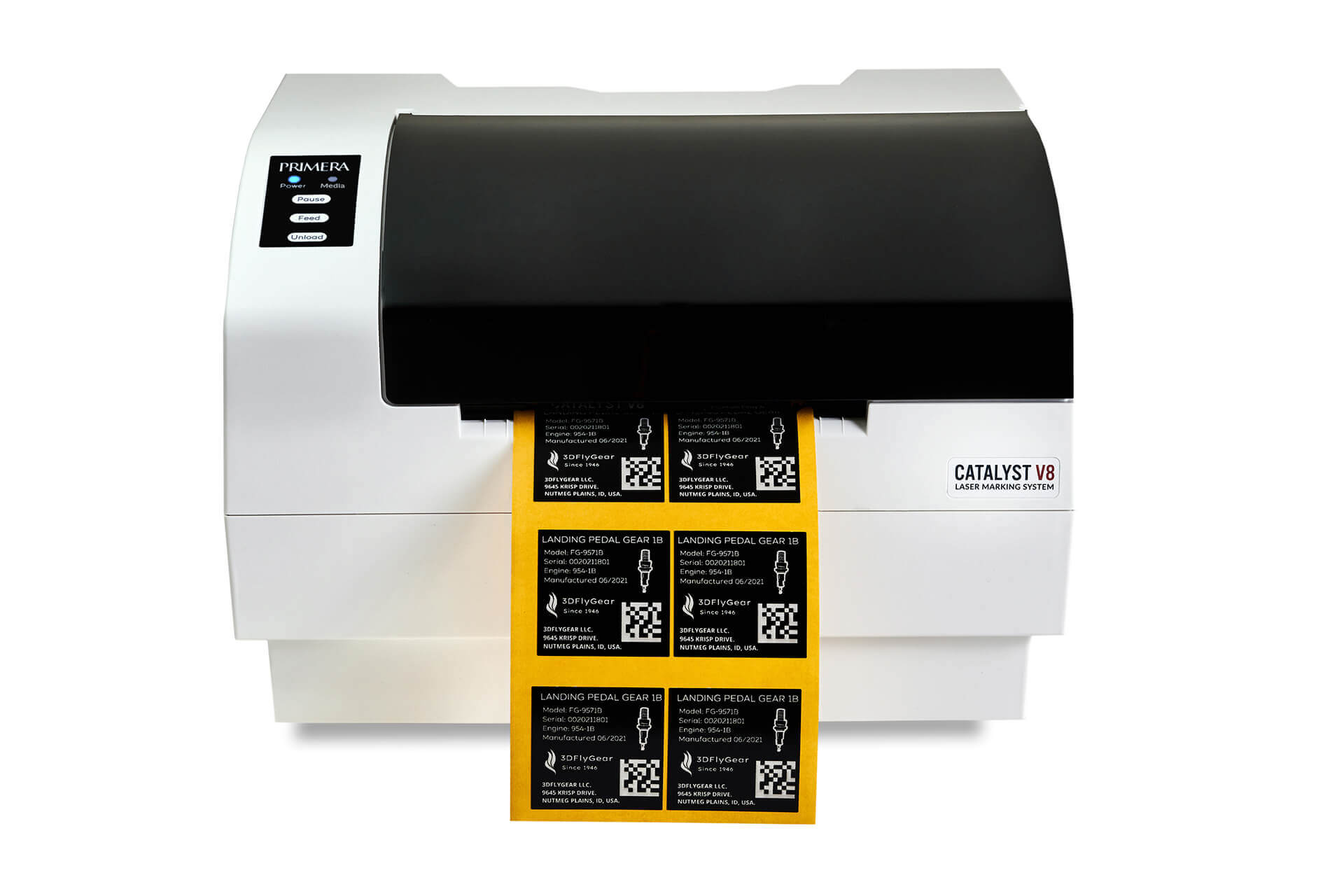 Printer and label: everything from a single source
Primera's Catalyst® Laser Marking Systems series is characterized by its efficient laser marking process, digital die-cutting, and affordable purchase price. The laser marking systems exclusively use the CLF material provided by Schreiner ProTech.
The cooperation between Schreiner ProTech and Primera results in an optimal overall package with numerous advantages. The consumer receives a high-quality laser marking system and the Color Laser Film, which meets exacting requirements typically available only in large quantities and at far higher costs. The partnership enables more end-users to use Schreiner ProTech's high-quality films. The Color Laser Film and laser marking systems are available from Primera and its partners. Service is also included, making it a one-stop shop.
Primera Technology, Inc. is one of the world's leading developers and manufacturers of specialty printing equipment, such as color label printers and label applicators. With its headquarters in Minnesota and other international locations, the company sells its products in more than 200 countries worldwide.