Needle-Trap: Needle Protection Meets Sustainability
SCHREINER MEDIPHARM
Needle-Trap: Needle Protection Meets Sustainability
Many modern companies are committed to "Acting today for the generations of tomorrow." This commitment implies the implementation of environmental, economic, and social goals for greater sustainability. That poses a major challenge also to pharmaceutical companies because they have to look at their entire supply chain to enhance their products and processes in pursuit of these goals. A product solution of proven sustainability is Schreiner MediPharm's Needle-Trap needle protection label. The pharma-label specialist has performed some exemplary calculations comparing Needle-Trap with conventional needle safety systems. The results underscore the reduced environmental footprint of the label with an integrated needle trap that is unrivaled worldwide.
The calculations are based on 10 million units of one sort for a 1 ml long syringe and best-case scenarios, comparing the Needle-Trap label with typical needle safety systems excluding syringes. The sustainability comparison provides impressive statistics: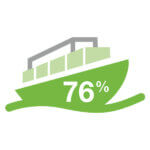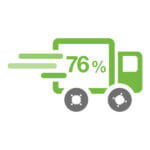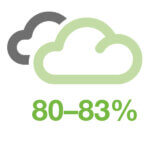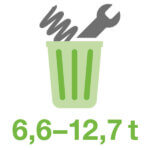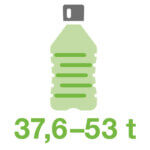 Its unique design makes Needle-Trap a more environmentally friendly solution requiring less plastic material than conventional needle protection systems. Due to its compact design, there is no need for adjusting its secondary packaging, which saves space during transport, storage, and disposal. In addition, the needle protection label is delivered on rolls, eliminating the need for an additional blister pack. The grid material waste from label production is recycled and up to 50 percent of regranulated material can be incorporated into the plastic trap.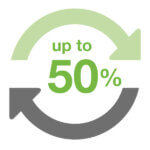 Needle-Trap combines safety for healthcare professionals with sustainability for pharma manufacturers
Consequently, Needle-Trap is a particularly sustainable solution compared with conventional needle protection systems. It combines cost efficiency with environmental protection and therefore merits the "Integrated Sustainability" logo.