Medication Adherence: Digital Therapy Management for Clinical Trials
SCHREINER MEDIPHARM
Medication Adherence: Digital Therapy Management for Clinical Trials
Lack of knowledge, fear of side effects or forgetfulness: 50 percent of patients involved in clinical trials do not adhere to the prescribed dosage regimen. At the same time, pharmaceutical companies depend on strict compliance with therapy regimes. Otherwise trials may produce distorted outcomes such as insufficient drug efficacy or underestimated frequency of side effects, ultimately resulting in delayed time to market. The Medication Adherence Monitoring* solution jointly offered by Schreiner MediPharm and AARDEX enables pharmaceutical companies to digitally monitor and manage medication intake and to thus cost-efficiently minimize lack of patient compliance.
Smart forms of medicine packaging linked to matching software are at the core of the solution for which Schreiner MediPharm has developed Smart Blister Packs and Smart Kit Boxes for vials or syringes with sensor technology: Whenever a patient extracts a tablet from a cavity or removes a vial from a compartment real-time data are generated such as the time of removal, dose or compartment from which the product is extracted. These data are automatically stored and transmitted to a database via a smartphone app or reader. The matching data platform is provided by AARDEX. The leading expert in digital medication adherence solutions offers MEMS® Adherence Software enabling the visualization and analysis of the data from the dosing history of the Smart Blister or Smart Kit Box. The data may also be shared with defined stakeholders.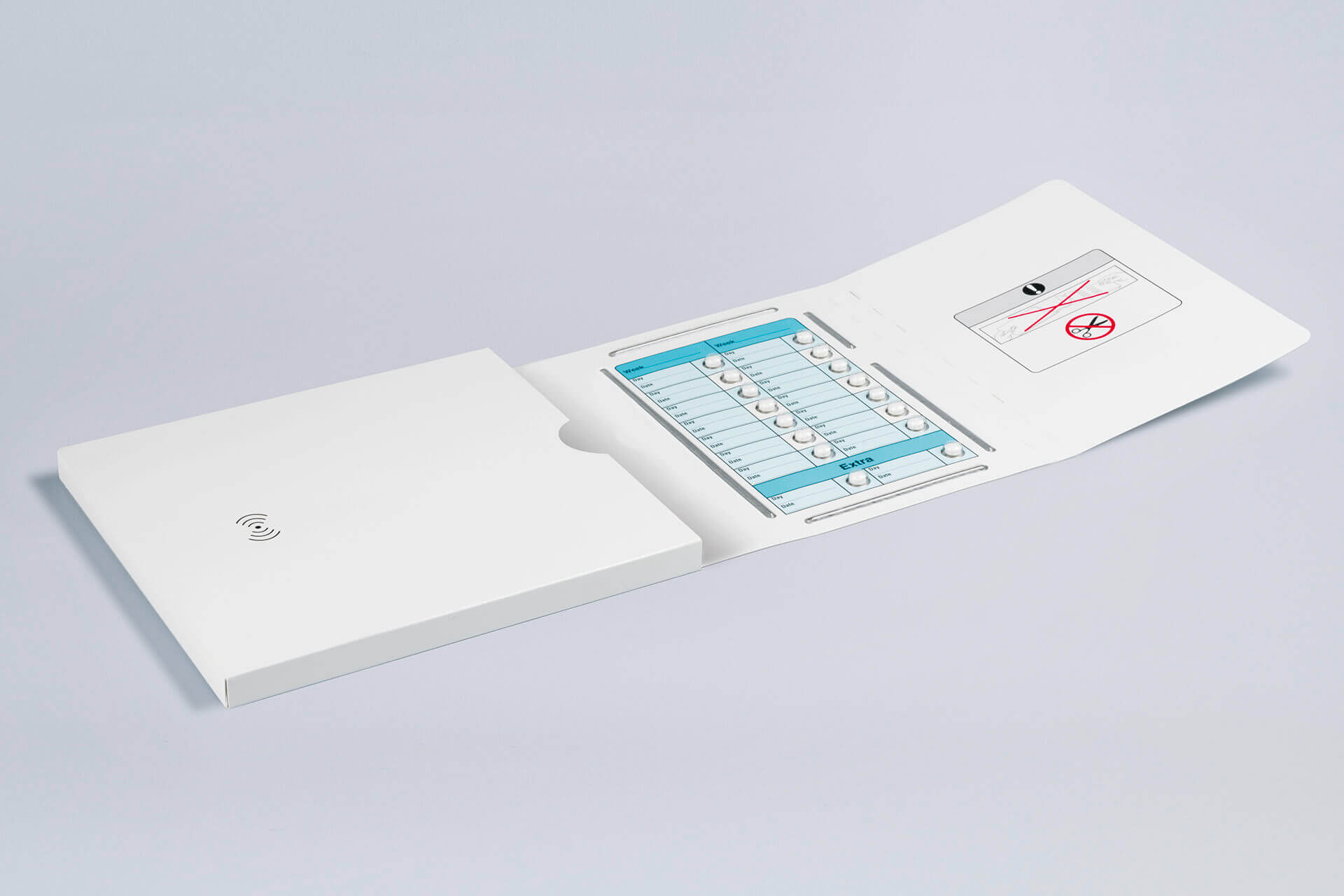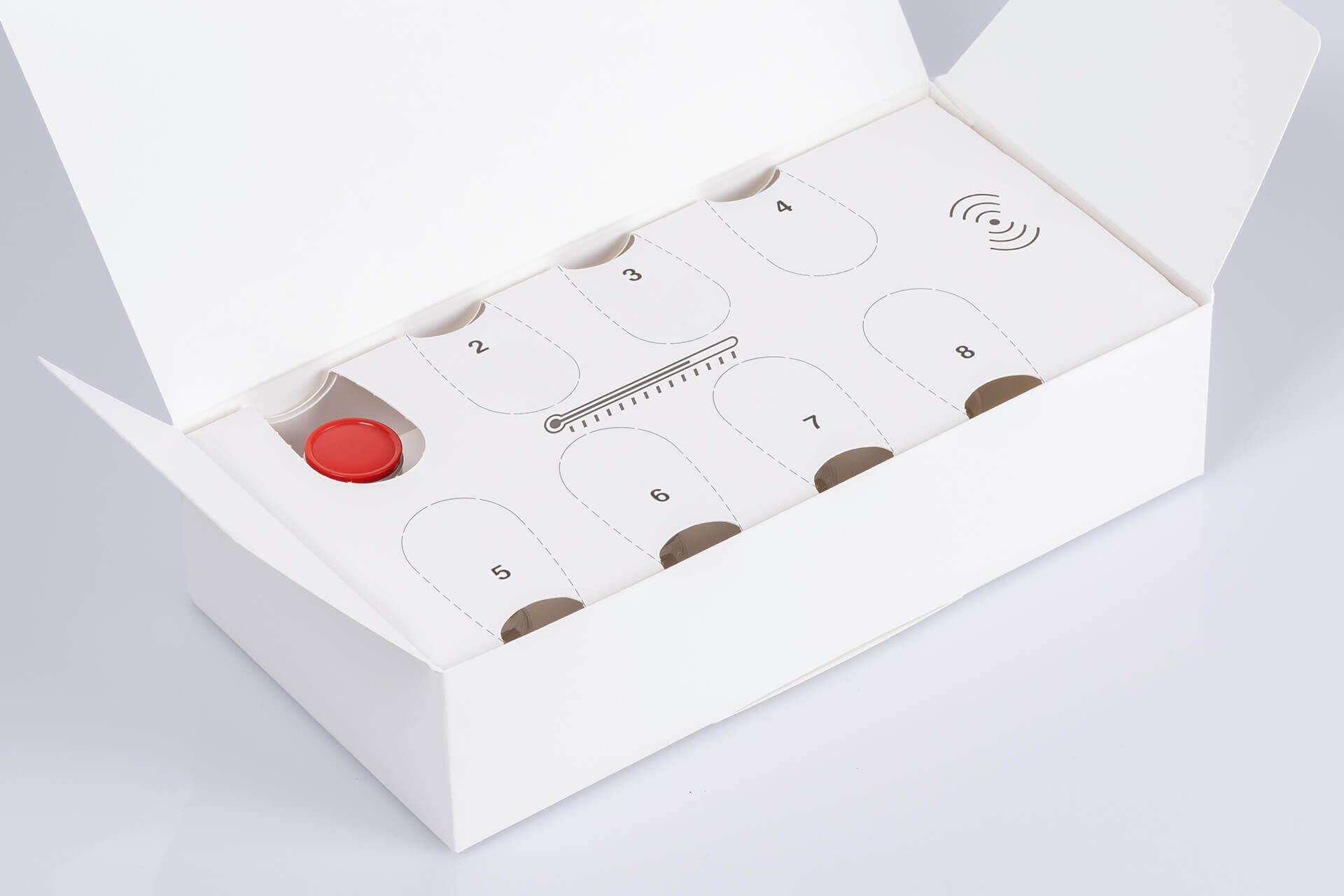 The Smart Blister Packs and Smart Kit Boxes from Schreiner MediPharm equipped with sensor technology provide the basis for digital therapy management.
"Our partnership with AARDEX combines Schreiner MediPharm's unique smart packaging technology, which can be scaled up via roll-to-roll processes into large commercial volumes, with the necessary intelligence from AARDEX. This cooperation will enable us to leverage the full potential of medication adherence in clinical trials and commercial environments. We look forward to supporting our customers with a complete solution and joint consultancy expertise," says Stefan Wiedemann, Senior Director Strategic Marketing and Business Development at Schreiner MediPharm.
Digital therapy management can decisively optimize drug development by enabling exact compliance with the requirements and dosing regimens of the Clinical Trial Protocols proposed by the U.S. Food and Drug Administration (FDA) and the European Medicines Agency (EMA). In addition, it is possible to detect structural deficiencies and collect important data about patient behavior that can be used for marketing strategies and other purposes.
*Medication Adherence Monitoring refers to compliance with the therapy goals set by physicians and patients. For one, it is focused on adherence to action plans and for the other, on disease management between patients and caregivers. The objective is to enhance the personal competency of patients in coping with their disease. Monitoring provides the requisite management tool in this context.
AARDEX
Located in Belgium, Switzerland and the U.S., AARDEX Group develops and markets digital solutions to measure, analyze and manage medication adherence in clinical trials, research settings, and professional healthcare systems. AARDEX is the central actor of a complete ecosystem that combines its MEMS® Adherence Software with a wide range of smart packages and devices that measure patient adherence to all routes of drug administration. Our vision is to continuously innovate in data-driven medication adherence solutions to enhance digital therapeutics and patient empowerment. www.aardexgroup.com