Marking + Pressure Compensation
SCHREINER PROTECH
Marking + Pressure Compensation
Safety, reduction of exhaust emissions, and maximum convenience are major trends in the automotive sector requiring the development of increasingly intelligent and complex systems. Reliable and tailored actuators like those produced by Küster Automotive are necessary to meet these demands. Schreiner ProTech has developed a nameplate-integrated pressure compensation seal for these motion technology solutions—including the appropriate application system.
As a systems supplier, Küster draws on more than 40 years of experience and know-how in mechatronics and the requisite actuators. These actuators, for example, are used inexhaust systems primarily for reducing noise and emissions as well as for heat recovery. The acoustic flap actuator (AFA) is utilized in the area of the tailpipe for targeted back pressure control to enhance the vehicle's acoustic performance without having to use large mufflers.
Nameplate-integrated PCS with application system—all from a one-stop shop.
A pressure compensation seal from Schreiner ProTech is used for controlling the pressure compensation in this electronic housing and marking the component. Integrated in a nameplate, it combines the functions of marking and venting, which optimizes process costs and process times. In addition, Küster has only one point of contact for application, marking, and venting.
"Due to the integrated label, the edge of the pressure compensation seal is provided with optimal technical protection, which provides us with the in-process benefit of needing only one application step and everything being supplied by a one-stop shop," says Thomas Schmidt, who is in charge of Pre-Development at Küster Automotive and explains how in-process application and marking is performed: "In our operation, the product ID is already allocated by the workpiece carrier. Afterwards, the label is individually printed and subsequently applied using Schreiner ProTech's application device."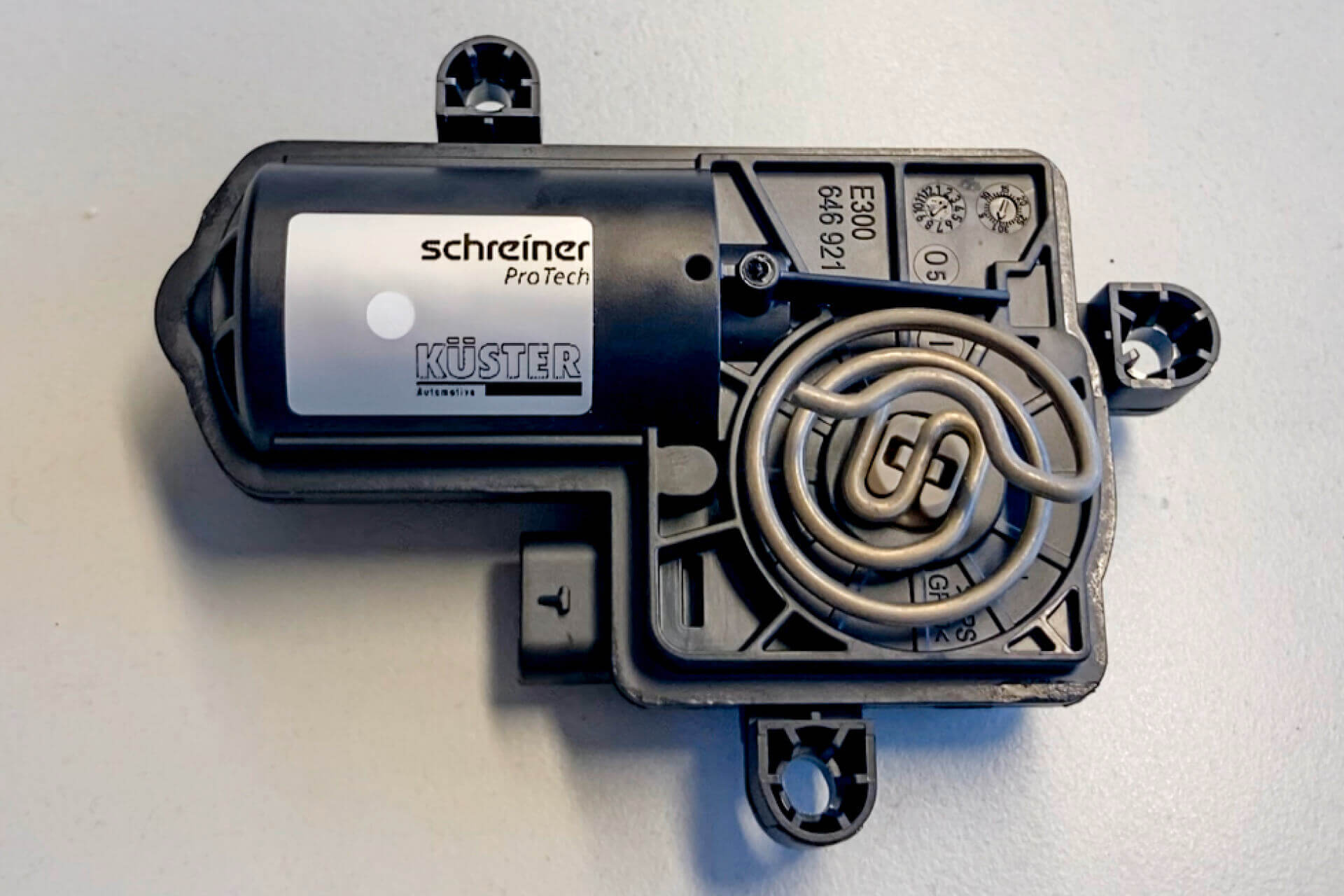 Actuators
in most cases are motion control technology units that convert an electrical signal into mechanical motion or into changes of physical variables such as pressure and temperature to actively intervene with a controlled process.