Luer Adapter Fixation: Secure Connection for Syringe Needles
SCHREINER MEDIPHARM
Luer Adapter Fixation: Secure Connection for Syringe Needles
To work effectively, vaccines, pain medications or emergency drugs must be administered by intramuscular injection. Frequently used for this purpose are Luer lock syringes requiring medical staff to firmly attach the hypodermic needle to the syringe by means of a Luer adapter. However, hectic daily healthcare settings pose a risk of application errors such as incorrect screw-in of the needle. As a result, the connection between the adapter with the needle and the syringe is not tight enough; the injection may prove difficult to perform for the healthcare professional and painful for the patient. Specifically for glass syringes, Schreiner MediPharm has developed a Luer adapter fixation that simplifies the handling of Luer lock syringes and thus protects patients.
The concept of Schreiner MediPharm's solution consists of a plastic ring that is pushed on to the Luer adapter. The inside of the ring interlocks with the outside of the adapter. At the same time, the different radii of the Luer adapter and the syringe body are equalized. The plastic ring and the syringe body can subsequently be connected with each other by means of a label, which firmly fixes the Luer adapter in place.
The extended label area offers ample space for additional product information. An RFID chip for digital applications can be integrated as well. In addition, the Luer Adapter Fixation is compatible with Schreiner MediPharm's Cap-Lock—the security concept for prefilled syringes delivering reliable tamper evidence. Unlike shrink labels, the adapter solution is applied without heat and thus suitable for temperature-sensitive products. The pharmaceutical manufacturer benefits from a solution ensuring a reliable process in which the syringe remains unchanged.
The Luer Adapter Fixation is optimally suited for use in emergency medicine that is prone to a higher risk of application errors. In cosmetic medicine, the new adapter solution can help as well to avoid needle pop-off when administering highly viscous hyaluronic acid that is injected with high exertion of force and pressure.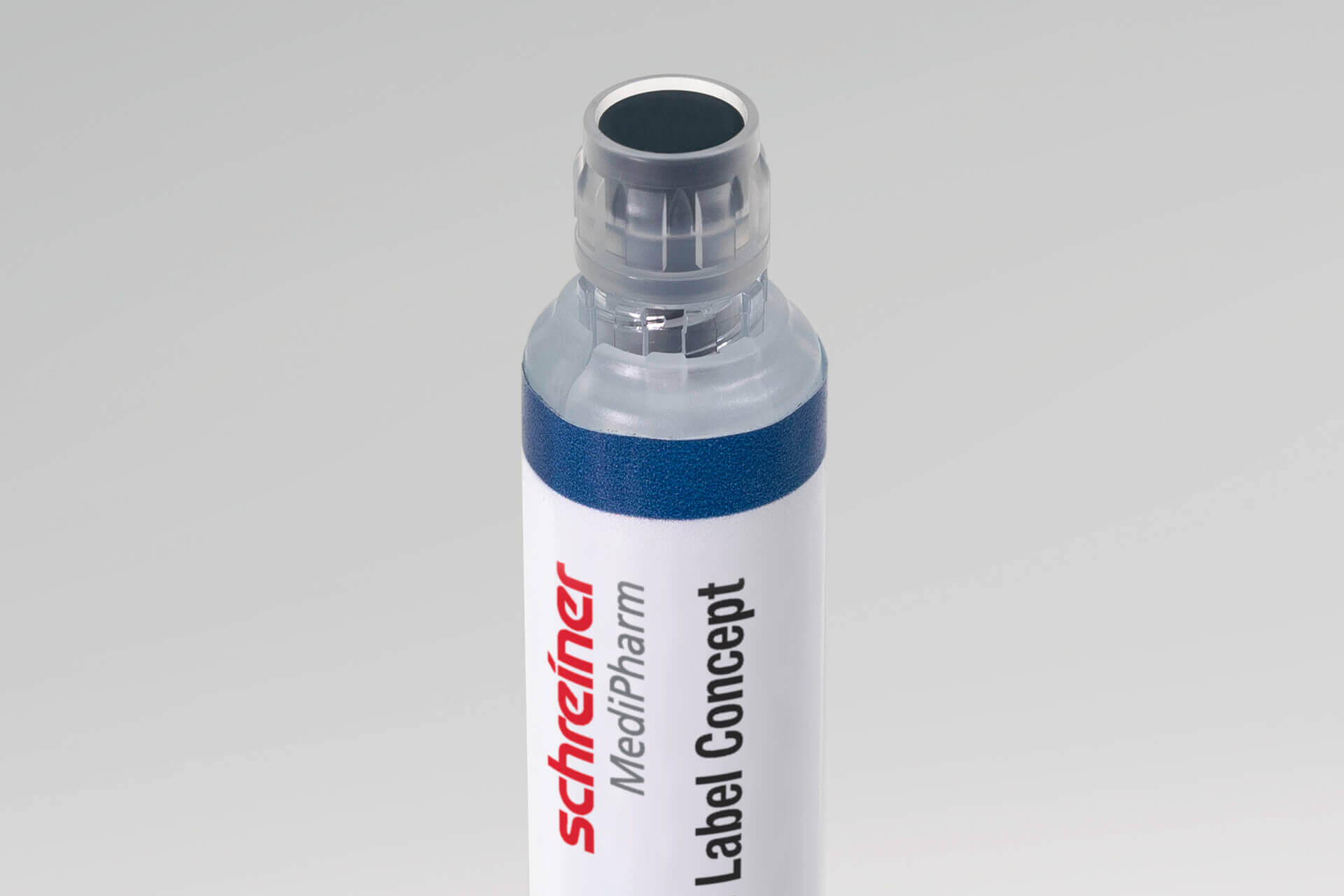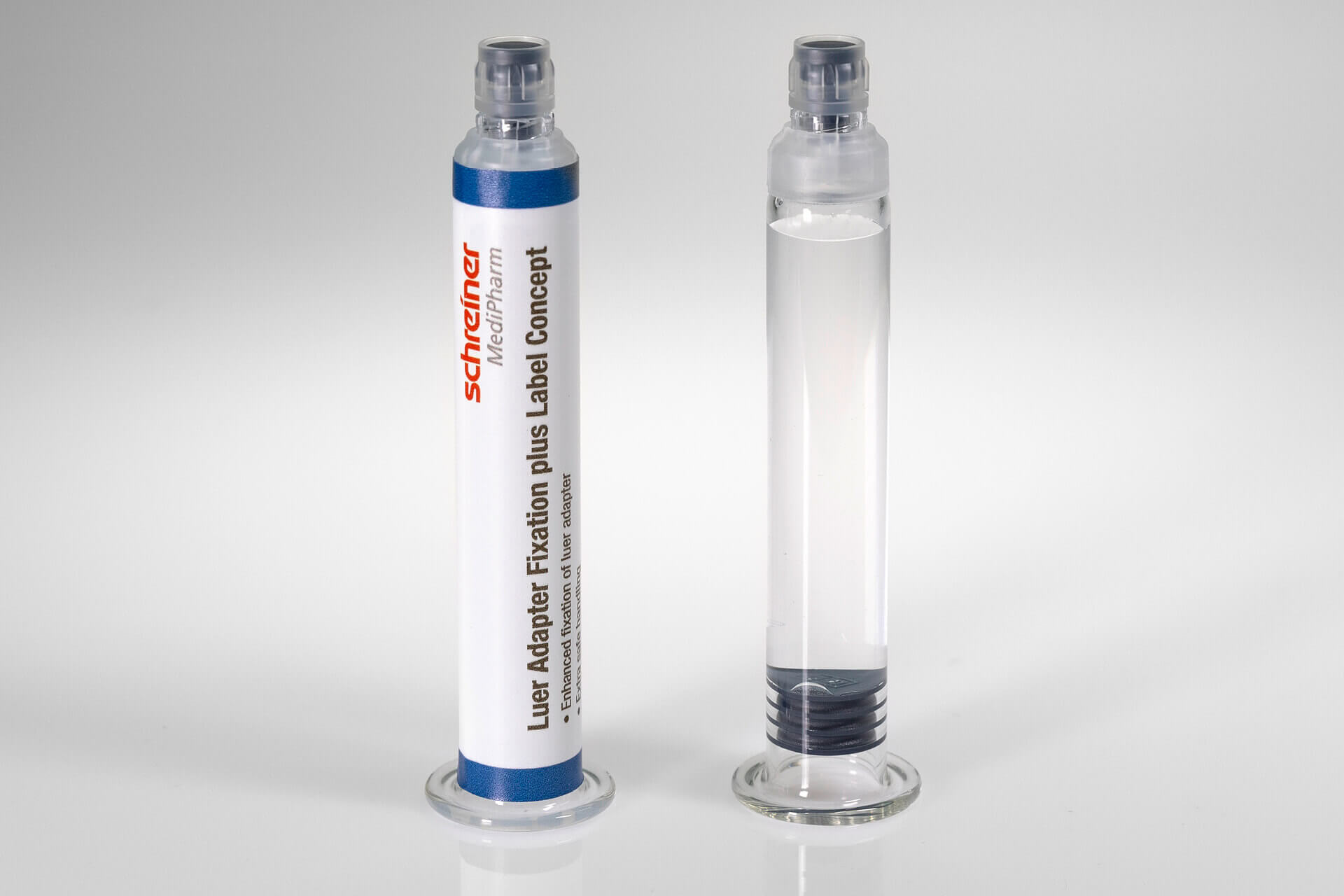 The Luer Adapter Fixation by Schreiner MediPharm firmly connects the glass syringe with the Luer adapter and helps screw in the syringe needle correctly.