LogiMAT 2022 Customers, Contacts, and Know-how
SCHREINER PROTECH
LogiMAT 2022
Customers, Contacts, and Know-how
LogiMAT, the leading international logistics trade show that took place at the end of May, was billed as "Smart—Sustainable—Safe." For three days, some 1,500 exhibitors from around the world were represented in Stuttgart. As a leading manufacturer of marking and functional solutions for logistics, Schreiner ProTech showcased its product highlights focused on innovative and customized RFID solutions at the event.
Not all RFID labels are created equal: Customized RFID labels for specialty applications attracted particular interest at the trade show booth—such as RFID solutions delivering perfect performance on metal or on ESD containers, meeting the exacting requirements of returnable transport items (RTIs), and easily resisting extremely high temperatures of up to 230 °C.
Johannes Becker, head of the Schreiner LogiData competence center, summarizes the current state: "The requirements in the fields of digitalization and automation keep increasing. Contactless, fast, and precise data acquisition of goods without line of sight is immensely important for customers. That's exactly where we come into play with our tailored solutions because such a wide range of challenges cannot be met with an off-the-shelf application."
Particularly positive was the fact that not only long-standing customers and partners were interested in the extensive portfolio, especially the tailored all-in-one solutions, but that LogiMAT also generated numerous leads. "The market is highly dynamic," says Michael Spörl, head of strategic marketing for the Schreiner ProTech business unit, "and, going forward, RFID is going to play an even greater role in automation and digitalization than before. Obviously, we're delighted about the opportunity to actively help shape future-proof logistics processes also for potential new customers."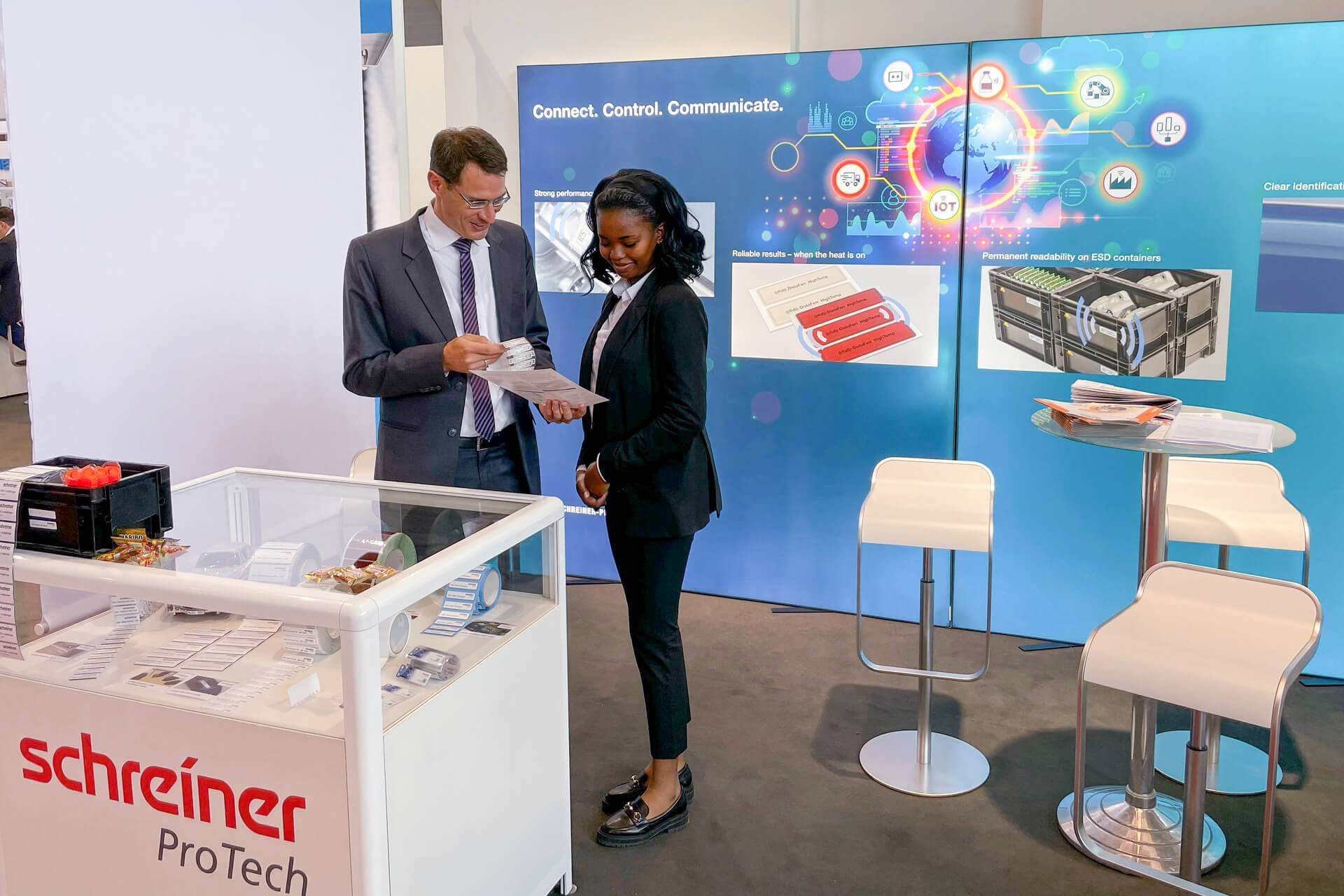 LogiMAT
LogiMAT is the leading international trade show for intralogistics and process management providing a complete market overview of everything of interest to the intralogistics sector—from procurement to production to delivery. International exhibitors showcase innovative technologies, systems, and solutions for rationalization, process optimization, and cost reduction of internal logistics processes at this event.