Ice-cold Marking: Cryo-Label for Frozen Medications
SCHREINER MEDIPHARM
Ice-cold Marking:
Cryo-Label for Frozen Medications
Cell and gene therapies are deemed to be bearers of hope for patients suffering from serious illnesses such as cancer, hereditary and metabolic diseases. To ensure their efficacy, the required medications have to be processed, stored, and transported at extreme subzero temperatures, which poses a challenge also to marking labels that have to be applied to the medicine containers at such extremely low temperatures. Conventional labels frequently lose their adhesive strength and important product information may be lost as a result. Schreiner MediPharm has developed the Freeze-Lock cryo label, a new marking label featuring two interlocking label layers for reliable adhesion to a container—from storage and transportation to administration of the medication to the patient.
The novel Freeze-Lock label consists of two components: a bottom label and a top label. The bottom label layer with a specialty micro-fine surface texture is applied to the empty, non-refrigerated container at room temperature. Subsequently, the container is filled with the active ingredient and immediately cooled down for storage at subzero temperatures of dry ice (-78 °C) or liquid nitrogen (-196 °C). To mark the frozen container, it is removed from cold storage. The top label layer is dispensed onto it and firmly pressed against the bottom label—a potential layer of ice does not have to be removed. The deep freeze adhesive of the top label combines with the texture of the bottom label and freezes in a matter of seconds. This results in a permanent bond between the label construction and the container that can be returned to storage and transported in frozen condition.
Due to the specialty two-component label design and the materials and adhesives used, the Freeze-Lock cryo label reliably adheres to the frozen container. Pharmaceutical and biopharmaceutical manufacturers as well as users in clinical research thus benefit from a customized and efficient marking solution for frozen medications that can be adapted to a wide range of applications.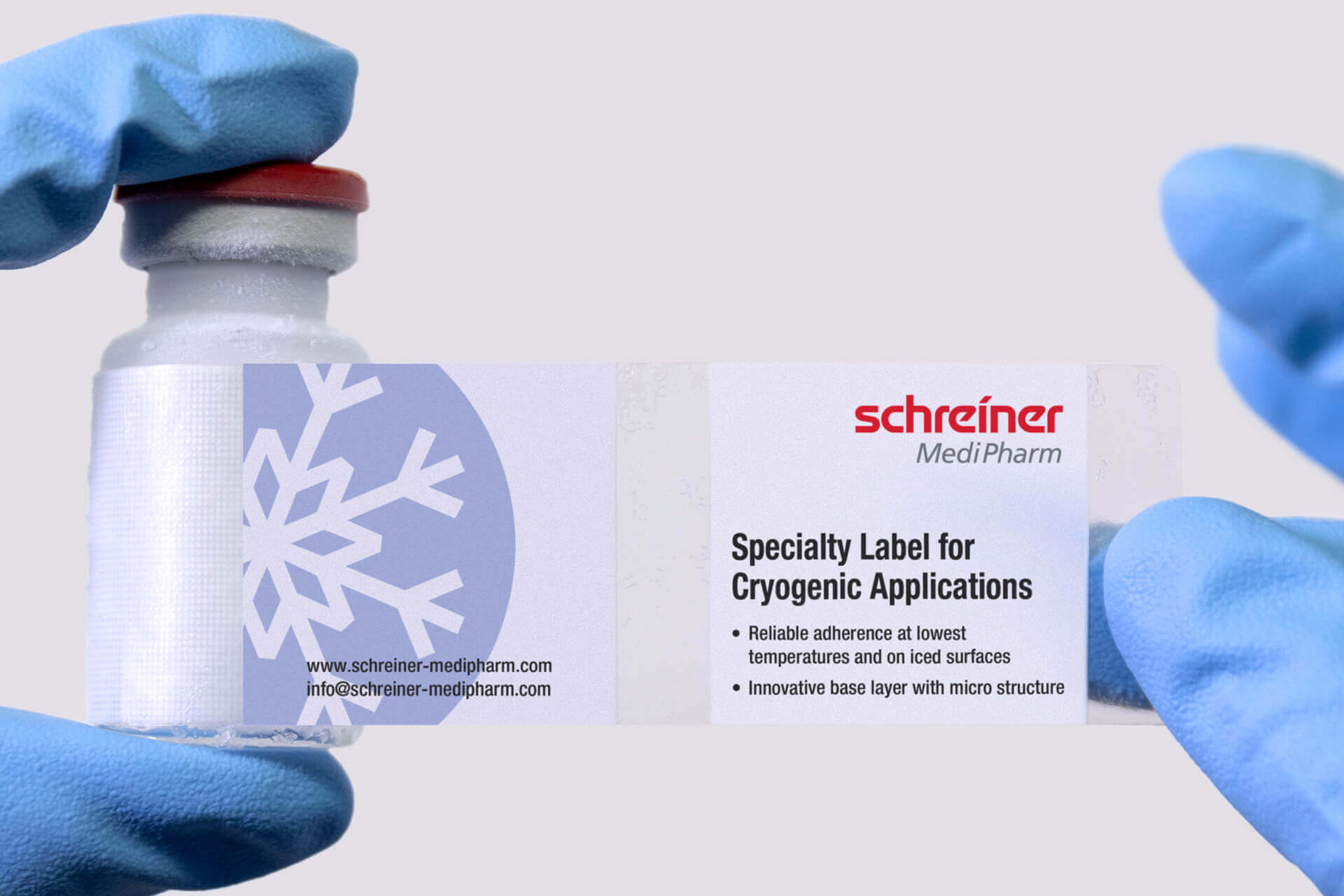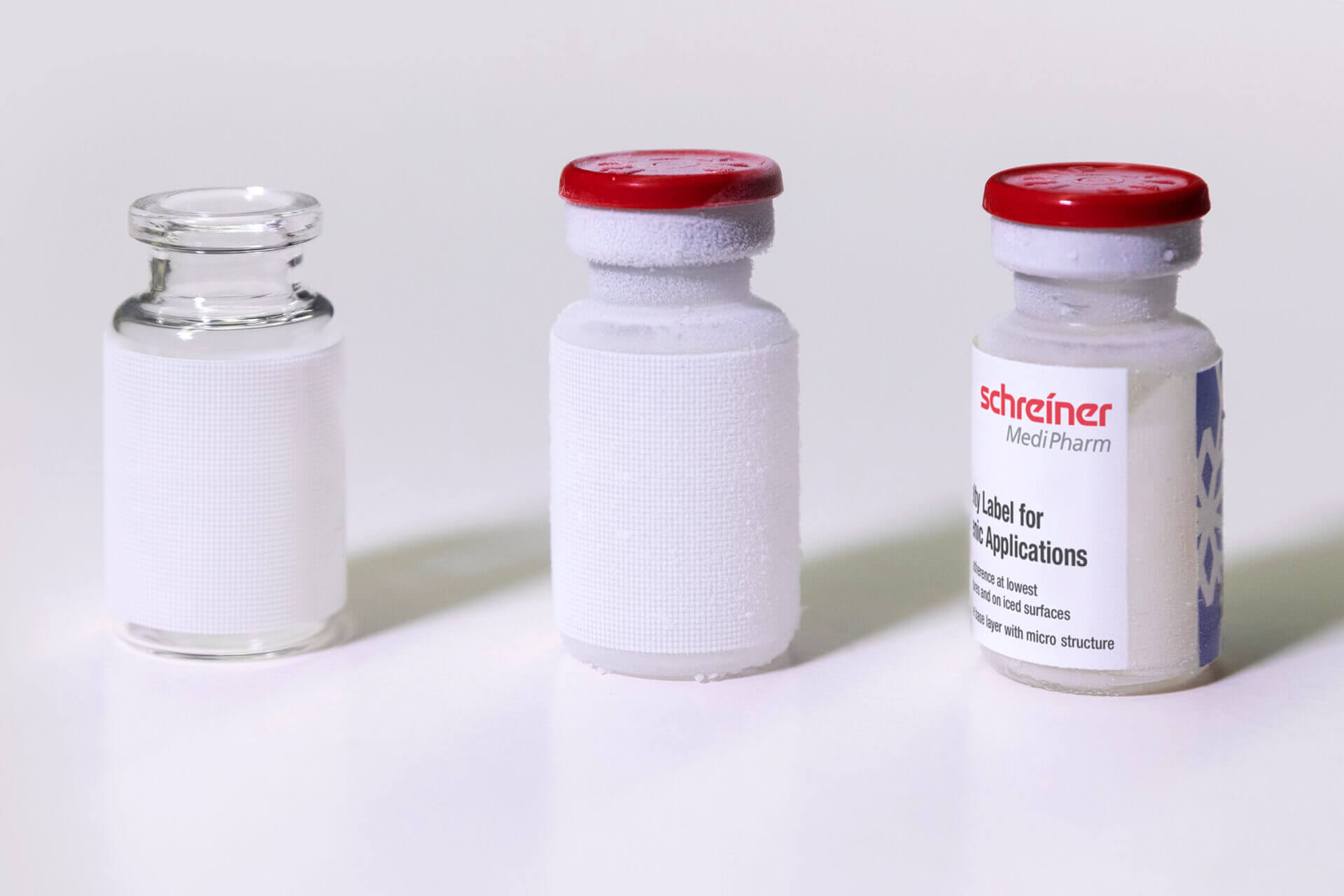 The new Cryo-Label adheres reliably, is easy to use and customizable.