Dorfen Keeps Growing: New Process Center Opened
SCHREINER GROUP
Dorfen Keeps Growing:
New Process Center Opened
After the new Dorfen production site was opened in a festive ceremony just last October, Schreiner Group has already launched another manufacturing line there. The Pharma-Tac 1 process center was newly established and put into operation in Dorfen. It marks another milestone on the high-tech company's road map for handling a significant share of the labels for the pharmaceutical industry in Dorfen.
"I'm excited to see that we've now installed the new Pharma-Tac manufacturing line at the Dorfen site and are in the process of producing large volumes of labels with integrated hangers," says Matthias Meier, the project leader responsible for the development of the new location. "Especially in the current corona pandemic, there's a high demand for relevant medicines and need for appropriate labels. We're proud of being able to contribute our part to this in Dorfen."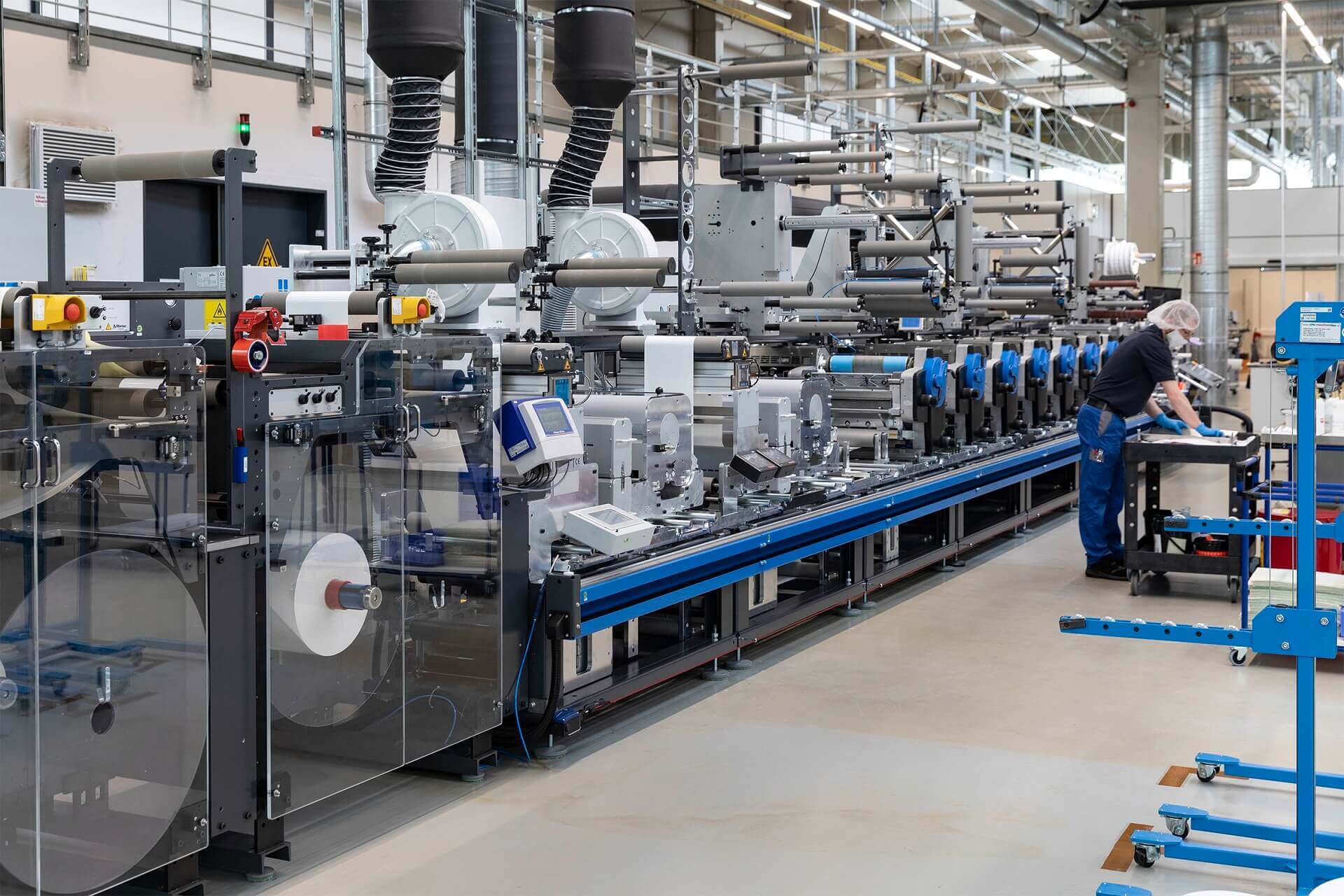 In the Pharma-Tac 1 process center, all the individual production steps are performed at one location. As a result, it is possible to produce with short lead times and clearly increased capacities. Six new machines were purchased for this purpose: a flexo- printing machine, a pre-inspection machine, a hanger dispenser, a large-roll rewinder and two final inspection machines.
In addition, a new team was set up for the Pharma-Tac line at the Dorfen production site. Both long-standing, experienced and newly hired employees work hand in hand at the new process center. For all of them, jointly getting an all-new project off the ground is an exciting experience.