Customized Labels Support Covid-19 Vaccine Candidates
SCHREINER MEDIPHARM
Customized Labels Support Covid-19 Vaccine Candidates
In the fall of 2020, pharmaceutical corporations around the world were engaged in more than 180 research projects for a vaccine against the corona virus. However, it normally takes several years for a vaccine to reach market readiness. In the case of the new SARS-CoV-2 pathogen, pharmaceutical corporations and research institutes have responded faster than ever in order to accelerate time-to-market. Marking specialists like Schreiner MediPharm with long-standing experience in the area of vaccines and a portfolio of appropriate packaging and label solutions are able to provide vaccine developers with efficient and reliable support—from clinical trials to market launch and high-volume production.
Clinical Research
Clinical trials require label solutions that optimize processes, provide product information in several languages and blind the investigational products. A team of experts specialized in Clinical Trial Supplies (CTS) at Schreiner Medi-
Pharm provides consulting support to customers across all stages of a study. Subsequently, a customized labeling solution is developed for fast and flexible use according to the specific requirement. A Booklet-Label with many pages
for international trials or a semi-transparent, colored label for blinding investigational products in transparent containers are two examples of such solutions.
Market Launch and High-Volume Production
As soon as a vaccine is ready for the market, it requires a marking label. The vaccine label must be available in a form that guarantees reliable processing to ensure that the high demand for vaccine doses can be met quickly across the
board. Application-specific adaptation of the label—be it for unit-dose or multi-dose vials or for prefilled syringes—is a decisive factor in this context. Additional functions can facilitate subsequent handling and enhance patient safety. These can be detachable label parts for documentation in vaccination records or for marking containers after refilling processes as well as integrated overt or covert security features for product authentication.
How fast a mass immunization campaign can be rolled out not least depends on available production capacities. Efficient workflow and qualified materials in label manufacturing processes ensure supply chain reliability and provide pharmaceutical manufacturers with absolute planning certainty. A supply partner with adequate production capacities that can be ramped up as needed, as well as the ability to produce on an identically high level of quality at several sites, is an important resource in this context. It enables flexible response to adjustments of required quantities and demand, and thus supports the security of vaccine supply.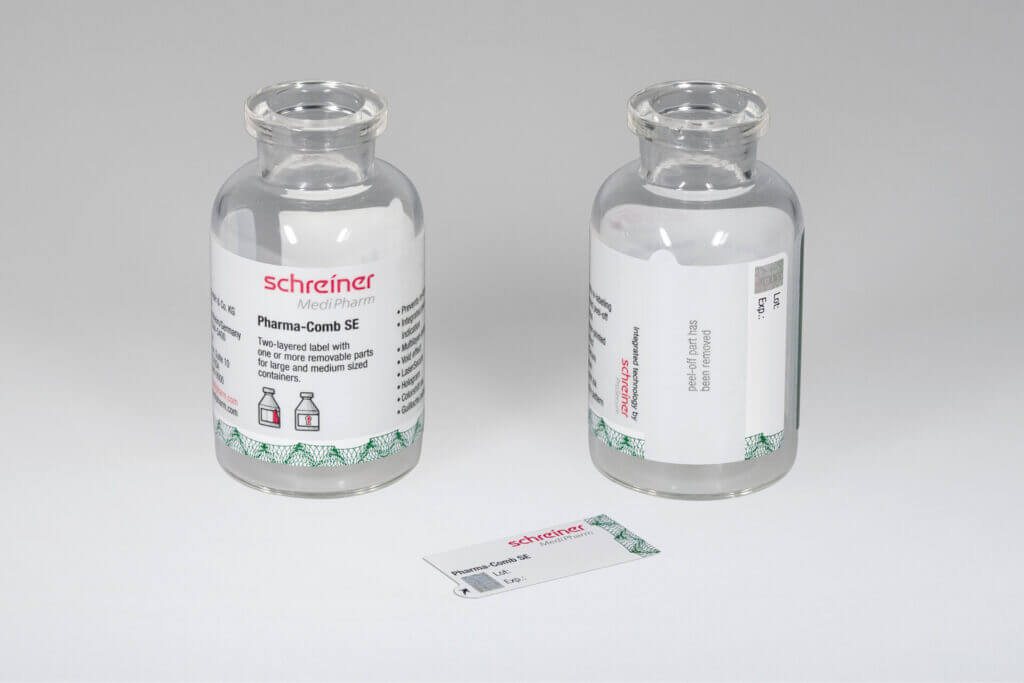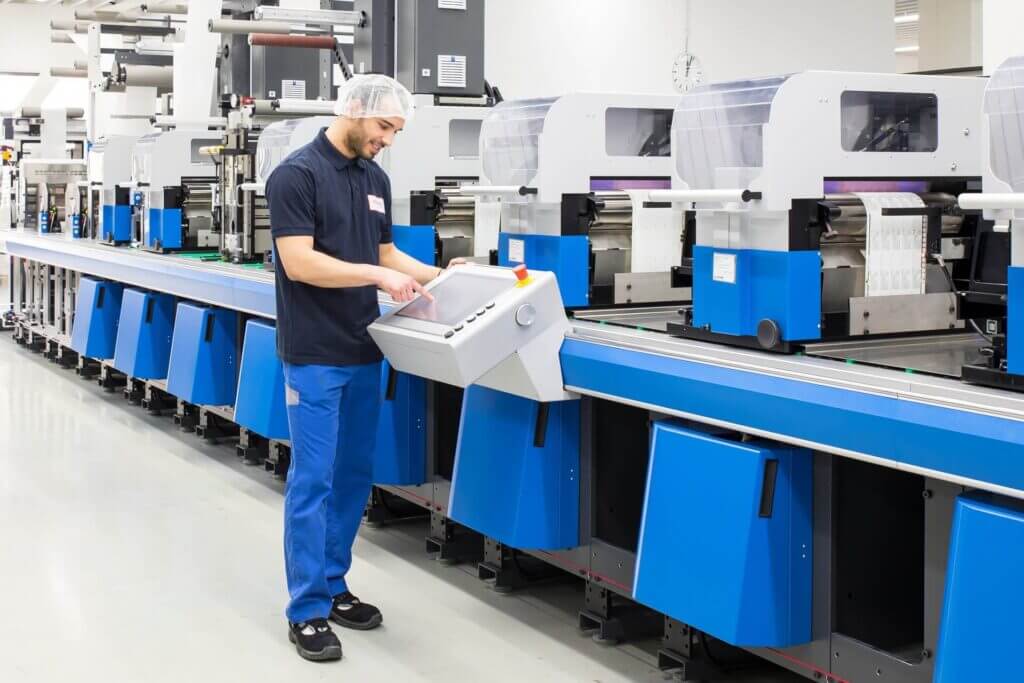 Efficient and reliable–
from vaccine development to production