Corona: Experiences as a High-Tech Company
SCHREINER GROUP
Corona: Experiences as a High-Tech Company
The days when "corona" was associated primarily with a Mexican beer brand or a royal crown are long gone. For nearly a year and a half, we've all been dealing with the coronavirus pandemic and the actions governments around the world have been taking to fight it. For Schreiner Group, a lot has changed since the beginning of 2020as well. As a high-tech company with an international footprint of locations in Germany, the United States, and China, we had to come up with answers to a wide range of questions within a short period of time. What challenges, experiences, and what positive aspects has this situation produced? We discussed this with employees from Sales, our international manufacturing sites, and a digitalization expert.
Arguably, working from home in the wake of the coronavirus pandemic is a change that has affected many people including employees at Schreiner Group, where remote work for all office jobs has been emphasized since March 2020. Even the risk of infection for shop floor employees who cannot work from home can be reduced significantly in this way. "The communication channels have shifted from in-person conversations to online chats," says Silvia Kapoor, Sales Director at Schreiner MediPharm business unit, "and remote work is now the rule rather than the exception." For Ralf Buchholz, Senior Sales Director at Schreiner ProTech, personal, face to-face communication remains indispensable. "Even so," he adds, "some online meeting tools have proven to be so effective that they'll continue to be important assets after the coronavirus pandemic."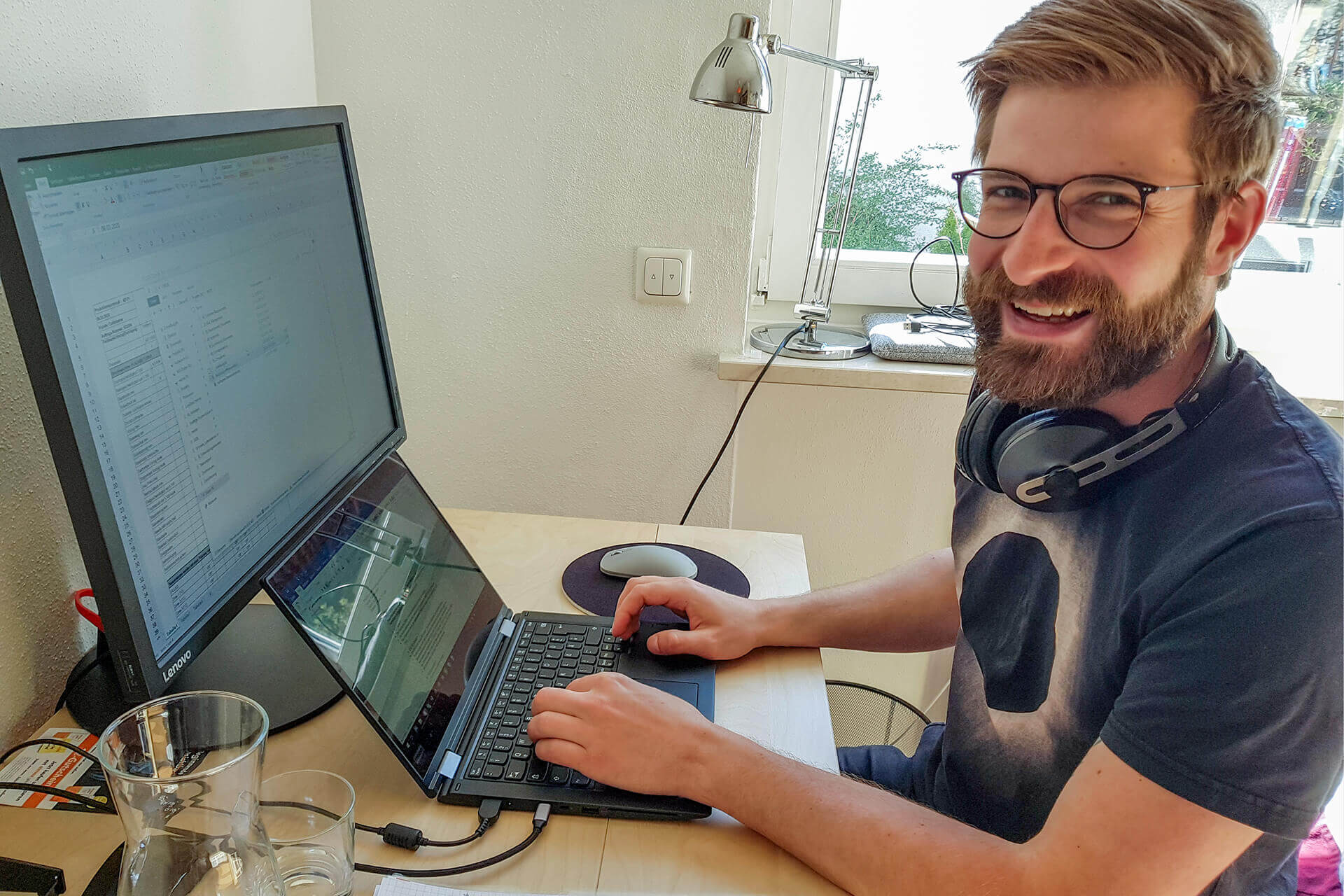 Remote work is now the rule rather than the exception.
However, digitalization at Schreiner Group has since progressed much further than that. Stefan Polster from the Digital Solutions competence center knows how, as a minimum, virtual travel can be accomplished. "At the moment, we're using two augmented reality (AR) headsets for diverse projects worldwide—especially in the United States, Mexico, and China." However, the company is thinking about rolling them out to all of its locations. The main reasons for introducing the headsets were the travel restrictions to the United States and to China. AR headsets enable us to set up and put into operation machines and to perform acceptance inspections. Consequently, AR headsets assist us significantly in delivering optimum support to our customers even in these difficult times.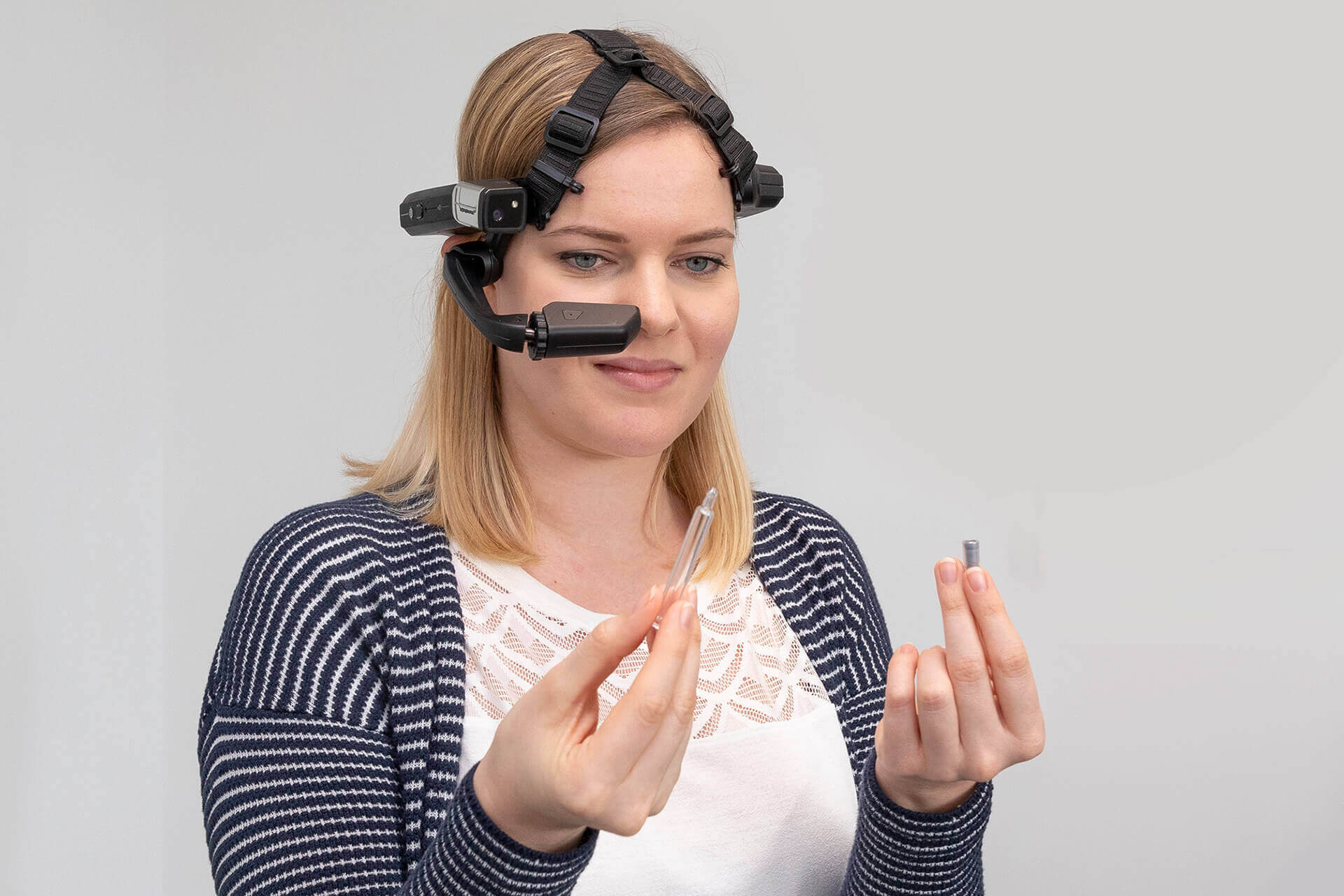 The suspension of customer visits and business travel since the beginning of the pandemic has been particularly noticeable in the Sales arena. Dr. Kai Schnapauff, Director of Schreiner PrinTrust, feels that this is difficult especially when dealing with new customers and partners: "Due to the loss of in-person contact, communication frequently lacks nuances. On the other hand, conversations with familiar customers as part of normal project management can be handled very effectively online." Tanja Ehreiser, Senior Sales Director at Schreiner MediPharm, weighs the advantages against the disadvantages of digital communication as well: "Instead of trade shows and sales events we try to keep our customers updated through webinars, technology forums, e-newsletters, and social media. Even so, the lack of real-world face-to-face contact with customers causes a tremendous void because even in video conferences a direct response to ideas and proposals doesn't come across as effectively as it does during in-person meetings.
"Schreiner Group as an essential business whose manufacturing portfolio includes products for the pharmaceutical and medical device industry obviously had a social obligation to continue turning out products worldwide during the lockdown. While Gene Dul, President of Schreiner Group LP in Blauvelt near New York City, regrets that many things have become impersonal due to the coronavirus pandemic he's delighted about his tremendous team: "We did everything to make the operation as safe as possible. I'm very proud of our employees here, who, in spite of their fears, showed up for work day in day out to turn out our essential products for our customers!" Jamie Long, General Manager of Schreiner Group Ltd. China, feels that digitalization, which has been expanded in the wake of the crisis, has an advantage: "Our experience has shown that online meetings are sometimes more effective and efficient. This, no doubt, is an important learning point that we're going to retain."