Big in the USA Extension of US Site
SCHREINER GROUP
Big in the USA Extension of US Site
Internationalization got off the ground in the United States, where Schreiner Group established its first production site abroad. The plant in Blauvelt in the state of New York has existed for 14 years and is now seeing a significant extension in line with the company's strong growth in recent years.
After two years of the coronavirus pandemic, CEO Roland Schreiner was able to visit the Blauvelt production site again in March 2022. He was shown the latest machines, processes, and developments—and also used the opportunity to finally engage in conversations with the local team members again. Taking a personal look at the extension project was a special highlight for him. The previous area of the US site will grow by nearly a third.
"The American market is immensely important for us," says Roland Schreiner. "By enlarging the site, we ensure that we'll be able to continue offering our customers the best products under the best terms on a permanent basis."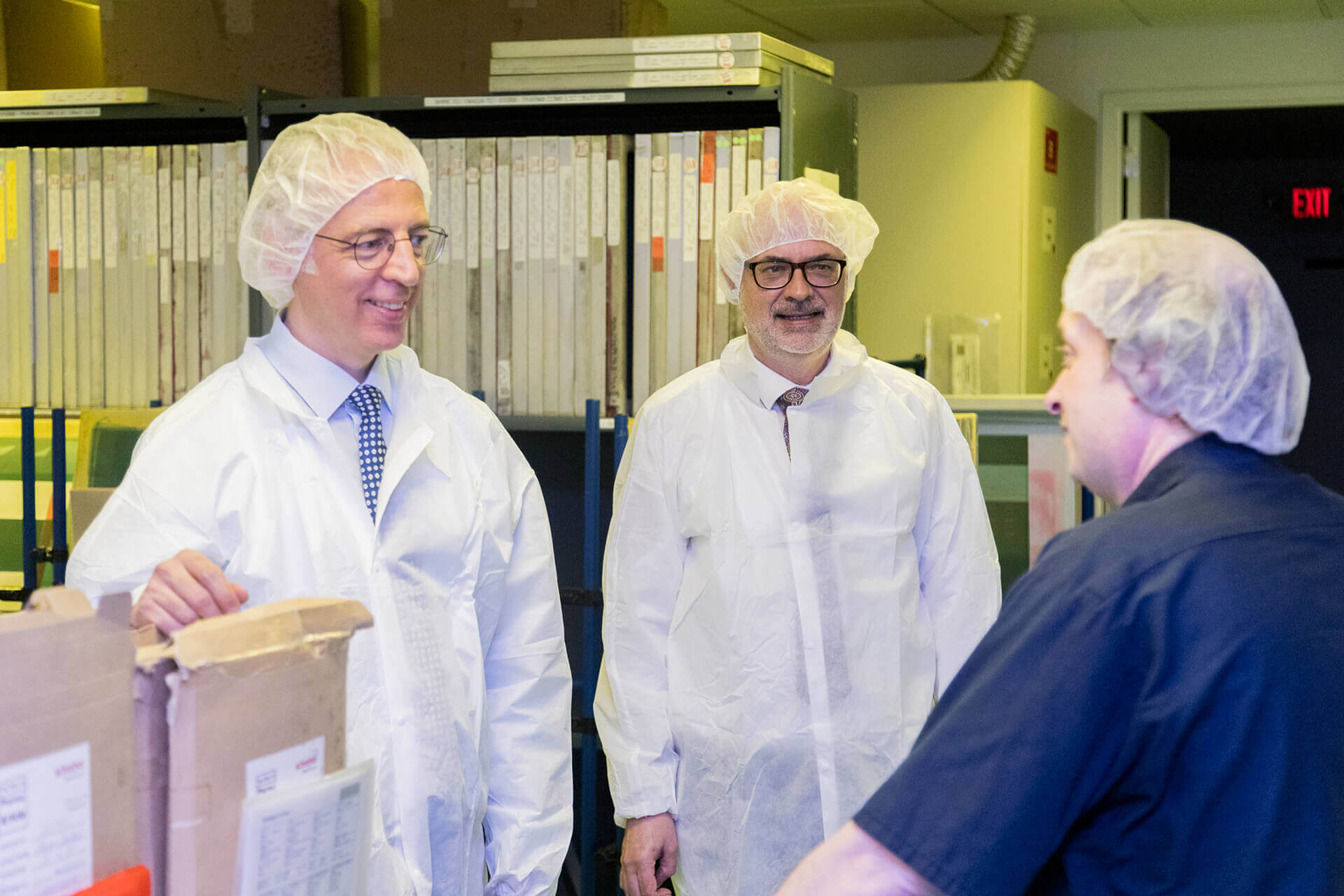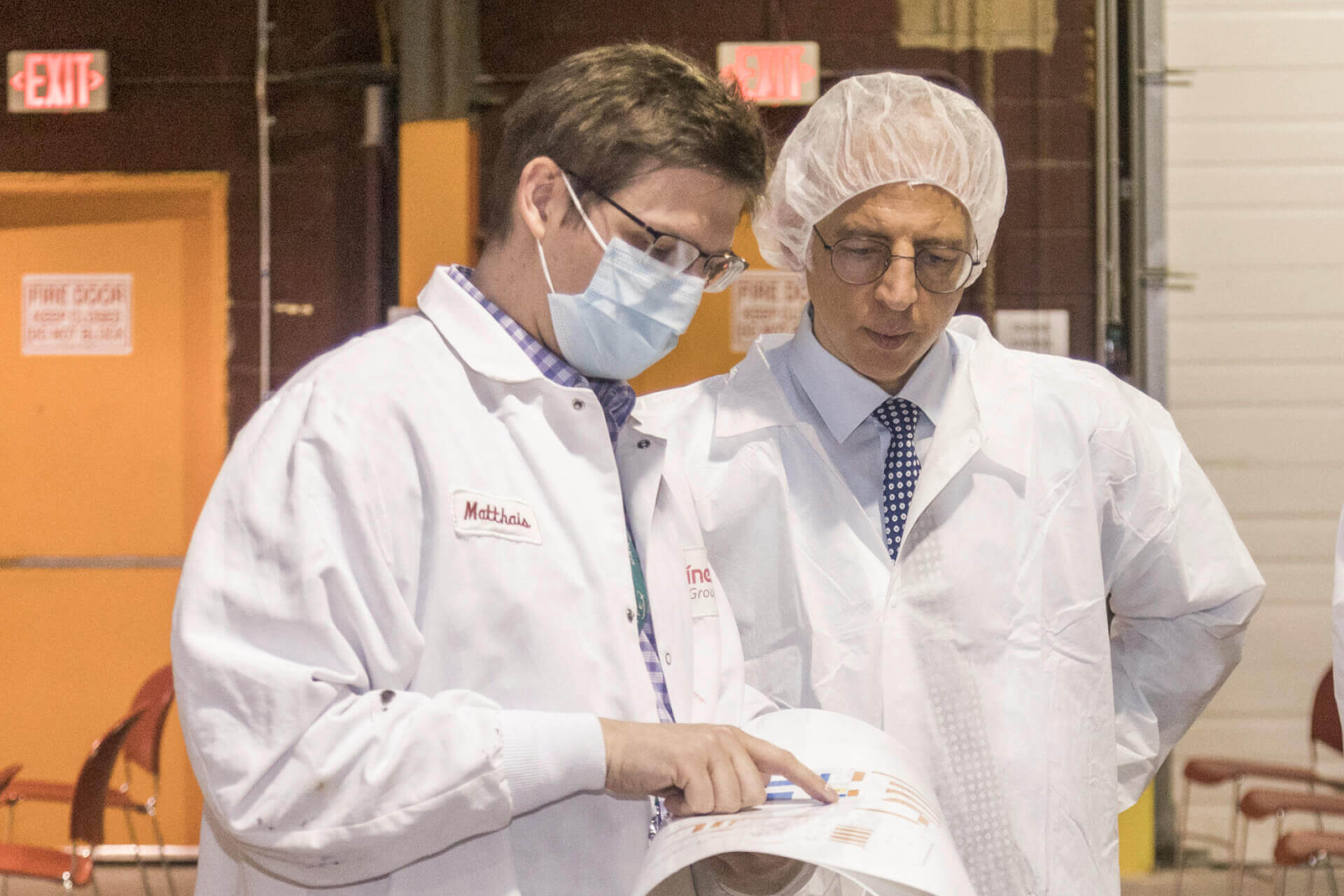 Due to the extension, we're well-set for the future.
Planning began in 2020 in spite of uncertainties due to the coronavirus pandemic. Expanding the site was essential because there was no space for new printing and converting machines, the warehouse areas for raw materials and semi-finished products were severely limited, and there were constraints in the material flow due to a lack of loading ramps. Now the project is nearing completion. In spite of a host of difficulties—coronavirus, lockdowns, and a tight personnel situation—the site was extended within a very short period of time. By the end of 2022, the plant will have almost 1,500 square meters of additional space.
Current activities are focused on increasing capacities. Before the end of the year new printing and converting machines will be installed in the additional area. For Schreiner Group, satisfying the needs and wishes of its customers is central to these efforts. "It's great to see that our success in recent years is reflected in major growth," says Roland Schreiner. "With the new area, we'll deliver even better service to our customers. In addition, we can now create numerous new local jobs."