Anniversary in China: Fengpu Celebrates its Fifth
SCHREINER GROUP
Anniversary in China: Fengpu Celebrates its Fifth
Shortly after the Chinese New Year's celebrations, there was another occasion to celebrate in Fengpu. Five years have passed since Schreiner Group's location in China was launched. In March 2016, CEO Roland Schreiner and Thomas Köberlein, the President of Schreiner ProTech, joined Jamie Long, the General Manager of Schreiner Group Ltd. China, and 100 guests for the site's grand opening event. On the occasion of the plant's fifth anniversary, we talked to Jamie Long about his memories and expectations for the future.
What's your nicest memory of the grand opening?
Jamie Long: The grand opening marked a major milestone of the business and organizational development in China. I have many positive memories of that day. Our guests came not only from all parts of China but from all over the world. Schreiner Group's senior management attended the event and the Shanghai government was represented as well.
How did everything get started at the Fengpu site in 2016?
When production was launched at the site, we only had twelve employees, six of them Chinese and six of them Germans. In Fengpu, we initially started producing pressure compensation seals and labels with a maximum of three colors for the automotive industry.
What has changed over the past five years?
In the past five years, the Fengpu plant has grown in every respect and, above all, fast. Our workforce has increased from twelve to 24. The product portfolio has been expanded significantly as well, now even by products for our Schreiner MediPharm business unit and hence for the pharmaceutical industry. Plus, in 2019, we reached the break-even point.
What were the best moments during the past five years?
For one, it was the grand opening and for the other, the teambuilding activities in Fengpu together with the top leadership level from Oberschleissheim.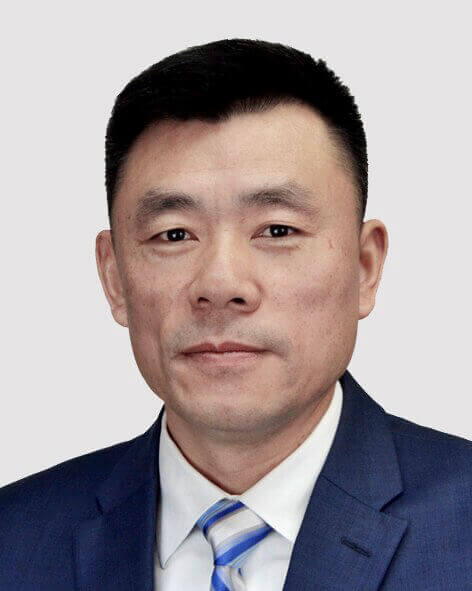 What were the greatest challenges and how did you master them?
We got started with a very small team in Fengpu and comparably low capital expenditures. For Schreiner Group as a medium-sized company, the development of the site as a whole posed a great challenge. Plus, there were some initial intercultural misunderstandings. With professional conflict management and team building activities, we managed to expose the underlying reasons of the differences and strengthen our team spirit in this way.
How do you view the development in the next five years?
We primarily expect to see further growth in China. In the long run, we're going to not only manufacture even more products for both the automotive and the pharmaceutical industries, but will also develop products ourselves. I'm full of confidence that Schreiner will have a very successful future in China.