Schreiner Group – Innovative labels.
Smart solutions.
Schreiner Group GmbH & Co. KG is an internationally active German family-owned company and regarded as a preferred partner in the Healthcare and Mobility markets. Its core business is focused on top-quality functional labels enhanced by complementary system solutions and services. Schreiner Group's innovative high-tech labels and functional parts enable smart solutions and help make life healthier and safer, and enhance human mobility.
More than 1,200 employees generate total annual sales of about 200 million euros. The high-tech company has four locations: In addition to the headquarters in Oberschleissheim and another production site in the Munich metropolitan region (Dorfen), they include the two international manufacturing facilities in the United States (Blauvelt, New York) and in China (Fengpu, Shanghai).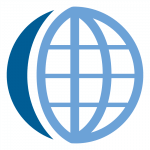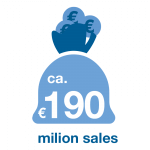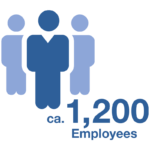 Collaboration and exchange are shaped by the core values of Innovation, Quality, Performance and Enthusiasm. Schreiner Group defines itself as a company committed to acting sustainably and therefore deliberately assumes responsibility for people, the environment and society.
More information about Schreiner Group can be found in our Company Profile.