3rd License Plate "Awareness Has Changed."
SCHREINER PRINTRUST
3rd License Plate
"Awareness Has Changed."
In 2022, authorities in the Republic of Kosovo introduced the 3rd License Plate. The objective was to increase traffic safety in the country and to ensure clearly registered vehicles using the all-in-one solution from Schreiner PrinTrust and its Kosovar partner. The Dukagjini Group implements the 3rd License Plate for the authorities. How has the project developed and what has happened in the country since its rollout? Lavdim Beqiri jun., Director of Dukagjini Printing House that is responsible for distributing and personalizing the plates, makes an assessment after one year of 3rd license plates.
Mr. Beqiri, for the benefit of our readers, can you explain once more why the authorities chose to introduce the 3rd License Plate?
The main reason why the authorities chose to introduce the 3rd License Plate was to reduce the number of non-registered vehicles in Kosovo. Non-registered vehicles cause considerable losses for both the country and the insurance sector.
At this stage, how many cars in Kosovo are equipped with a 3rd License Plate? Can you tell us what the response has been to this opportunity?
First, it must be noted that driving without the 3rd License Plate was not punishable in the first year. Even so, response was positive. We've been recording a truly significant increase in new registrations. For 2023, we're expecting an even greater increase as soon as fines are imposed whenever vehicles without a 3rd License Plate are detected.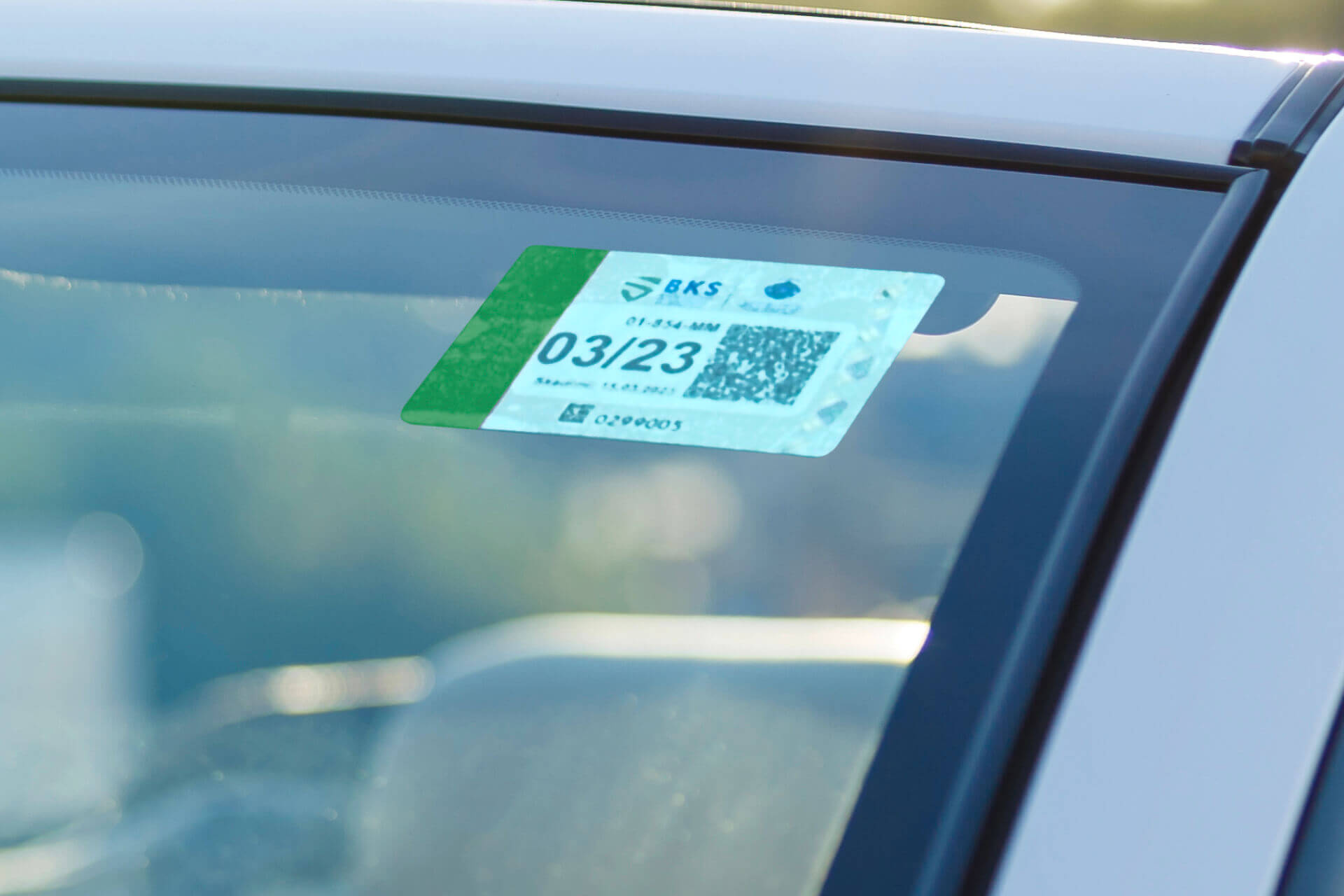 Have you already been able to note any effect due to the rollout of the marking?
After one year, it is, no doubt, relatively early to measure any real effect. However, we have been able to note the following in recent months: The 3rd license plate identification changes drivers' awareness. We've registered fewer insurance claims as well as fewer unclear cases, and have already been able to record a ten-percent drop in non-registered vehicles.
Mr. Beqiri, could you briefly explain to us how you experienced the collaboration with Schreiner PrinTrust in the project?
The decision in favor of Schreiner PrinTrust was made quickly at the time, and we have not regretted it. We are more than happy with the collaboration. Among the aspects that convinced us are the outstanding quality and high security precautions that have been implemented in our project to prove its authenticity. It is a very fast and effective solution in which the collaboration has really been good throughout. All that makes us feel that even after one year we're still in good hands with PrinTrust.
Mr. Beqiri, thank you very much for the interview!